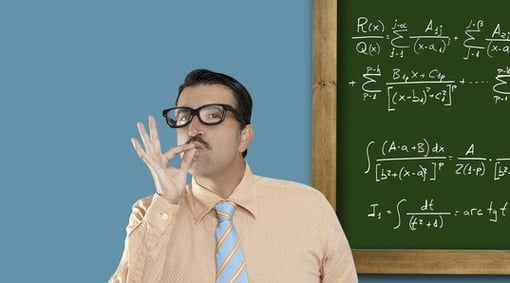 Important note: in no way is this article meant to be a silver bullet or cookie cutter solution! You will have to think strategically and equip yourself with patience. Bear in mind that there is so much more to SEO than these 5 must-haves, and you should definitely educate yourself before jumping in or contracting the services of a web marketing agency/consultant.
The first thing you want to do is take a good look at your assets (website, blog, social media properties) and see if you are well equipped (i.e. can these 3 work seamlessly together). Once this is done, spend 30-45min to think about goals and/or objectives for your search engine optimization efforts, write them down and rank them in order of priority. In order to be meaningful, these goals must be concrete, measurable and have a clear value or ROI (dollar or brand exposure). You can start with the following goals:
increase website traffic by 10% or by 100 unique visitors a month (start small and adjust accordingly)
increase leads by shooting for a website's conversion rate of 1% (let's say that your website receives 500 visits a month and that your 'free consultation' web form send 2 prospects your way each month. Then you are currently converting at 0.4%. Taking your conversion rate up to 1% would result in a monthly net increase of 3 prospects)
increase blog readerships by 10% (writing articles that resonate with your target audience will help increase the shareability of your content. Which will allow you to reach broader audiences and grow your blog readers)
Tip: Always go for the lower hanging fruits first and implement quick wins (i.e. linking all your social networks with your blog and website, etc…), then see if the most advanced/time consuming tactics can be performed in house or will require third party's involvement.
Here are 5 must-haves for your SEO Strategy:
1- Start a blog, build a community and increase your brand exposure
Blogging is a great way to increase your website ranking in the search engines, and also increase your brand exposure, and finally generate real customers in the long run (numerous surveys show how blog frequency and customer acquisition are related). Start by brainstorming topics of interest, then writing down blog post ideas and titles, and finally coming up with a release schedule that you will commit to. Commitment and persistence are two key components!
More information on blogging for financial professionals.
2- Consider optimizing your site for local search
Local search marketing is the way to go if you are looking to increase your web exposure as a 'brick and mortar' business. Remember to leverage your blog and post geo specific articles such as an upcoming event, a local breaking news etc.
Stat from ComScore: there are over 3 billion search performed monthly with local terms as part of the keyword query.
3- Publish your content on social media
Leading search engines highly value the activity that a site has on social media. Making your website and blog content easy to share (i.e use buttons like addthis) will empower your visitors to spread the word about your website, which will ultimately increase your web traffic over time. Note that results will not happen overnight, especially if your content is off target, or you forget to monitor and interact with your followers or fans.
Stat from ComScore: people spent over 6.7 billion hours on social network.
4- Be specific with your keywords
The more specific you get with your keywords, the better your chances for ranking high in the search engine result pages (SERP) since you will most likely have less competition. You can tie this in with those local terms (discussed above) in your page title, url, tags, pages and blog posts.
Make sure you use your keywords in a natural & strategic way throughout your pages. For example, if you target the key phrase 'rrsp contribution', then include content about rrsp itself, but also ideas & steps to increase your contribution, how to build a balanced plan with mutual funds or bonds etc…
Important: Do not stuff keywords all over the place, especially in unrelated pages of content, as this is considered 'black hat SEO' and could result in your website getting temporarily banned or worse, permanently removed from the search engines' databases!
5- Set up Google Analytics
Google Analytics is a web marketer dream and its best friend. Don't get me wrong, I am not asking you to share the same passion I have for Google's software, but at the very least, you should start tracking the following metrics:
visits from search engines vs referring sites --> learn where to focus your efforts
what keywords send traffic to your site --> optimize and discover new trends
what pages are receiving the most visits --> build on your success and work on your failures
Learn more on Google Analytics by reading our article: How to use Google Analytics effectively
One last piece of advice:
If you decide to hire the services of an SEO agency, here are a few tips that will help you sort the good from the bad apples. [update: all the items below are indicators of a really bad SEO agency/consultant]
They make promises & guarantee 1st page results
They pitch linking schemes (placing links on hundreds of pages nowhere near relevant to your business)
They want to list your site in directories (which are most likely link building farms with no real SEO juice to pass onto your site)
Now it's your turn to share your success or failures in the comment section below. Thanks for reading!