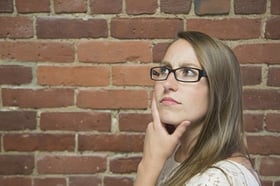 The math is simple. The longer an advisor can postpone a sale, the more cash is put in his/her pocket. Whether the sale happens today or five years down the road, the sale proceeds will always be there. In the meantime, an advisor can bank additional income. Indeed, an advisor may be better off waiting (from an economic standpoint) if the client base continues to grow and the market marches steadily higher.
This is an important observation considering the vast majority of advisors would prefer to work well into their sunset years. In a recent LinkedIn webinar presentation on continuity/succession planning, 67% of advisors responded to polling that they are looking for a solution that will allow them to stay independent and only 10% indicated an interest in selling.
That said, the real questions are: "What do I want my practice to look like?" and "How do I want to spend my time in my sunset years?" The answers we hear? "We want to work with our clients. We want to continue to provide financial planning. We want to continue participating in 100% of the revenues from this fantastic business model. But we no longer want to work 25 hours in a 24-hour day. We want a lifestyle in our sunset years."
Fortunately a robust ecosystem of outsourcing solutions has developed over the last decade that can solve this issue. Pinnacle Advisor Solutions, for example, offers business solutions that have demonstrated the ability to free 40-60% of an advisor's time by assuming responsibility for the busywork of investments and operations. This enables the advisor to continue working with clients with plenty of time left over for lifestyle while still enjoying 100% participation in revenues.
But let's look at how big a difference this can really make:
Consider an RIA with $50MM AUM that charges clients 1.00% per annum and earns a 40% EBOC margin. The average valuation of RIAs sold by FP Transitions since 2007 is 2.32x trailing 12-months gross revenues.
The seller's gross take home based on an immediate sale will be $1.16 million or a little more than 5 years of annual income before taxes. But of course, the seller receives less that: the government takes its share and deal structure spreads it out over time — 30% down payment and annual installments over five years for the balance.
The seller's gross take home based on working a reduced schedule for an additional five years and then selling is $2.9 million. In this instance, the advisor picks up an additional $1.2 million in annual income by postponing the sale and participating in market growth.
That's a difference of more than $1.7 million!
While recent polling from an RIA Match webinar on continuity/succession planning tells us that only 6% of advisors list money as a driving factor in selecting a solution – 69% select clients and 25% select family – a $1.7 million bonus for less work is hard to ignore. Moreover, the outright sale of your firm also relinquishes control of the well-being of your clients which the poll suggests is the first priority. Unfortunately, anecdotal stories suggest not all promises are kept after the deal is closed.
And here is one more piece of math that cannot be ignored. The average age of advisors is somewhere in the mid-50s. In ten years, those advisors will be age 65. How many of them do you think will be interested in acquiring firms at that stage of their careers? Advisors that are interested in selling sometime down the road ought to start finding their partners before there are more sellers than buyers.
About the Author
Peter McGratty CFAPeter is co-founder and VP of Strategic Partnerships of Pinnacle Advisor Solutions and is also the an author of From the Corner Office. View all posts by Peter McGratty CFA →