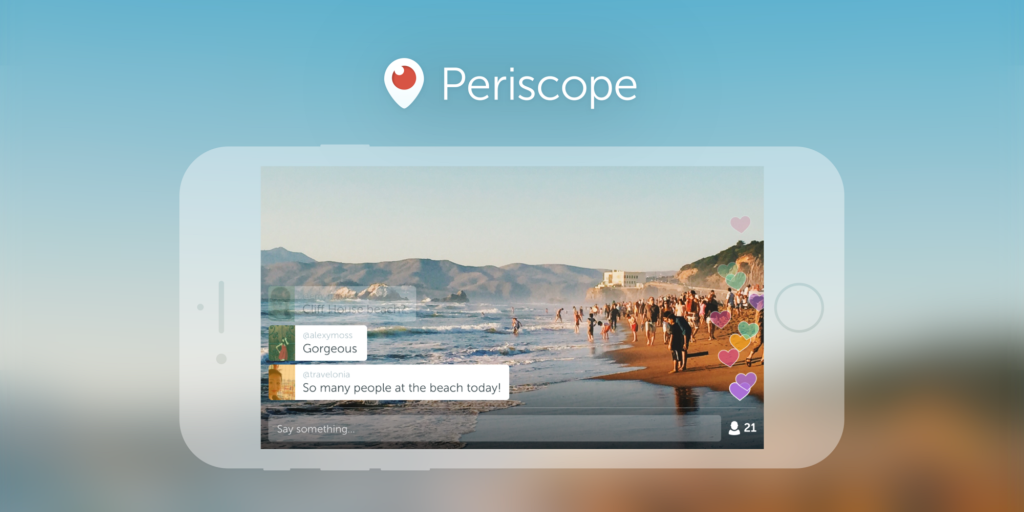 We're big proponents of the concept of video marketing . If we're not dedicating complete blog posts to it, we're making sure we reiterate its importance as a vital cog in any financial advisors' digital marketing machinery. To all you maverick early-adopters out there, we'd like to introduce the new kid-on-the-block - video streaming.
Let's go over a couple of W's.
"What is video streaming?"
Video streaming is the real-time transfer of video & audio content from a source to a single or multiple recipients simultaneously. Essentially, using a video streaming app allows your recipient to see what you and your camera see, at the same time that you see it. No downloads. Your recipients start to see what your camera records the minute you start recording using a video streaming application. Think Webinar meets Youtube.
Even though that's technically not a 'W' question, we'll answer it. Because we're cool like that.
Although there are a ton of different applications that let you set up live-streams from the comfort of your phone, the two biggies are Meerkat & the Twitter-backed Periscope. Both have a fairly large fan-following that swears by each platform's capabilities. That said, the following graph shows the daylight between users searching for Meerkat & Periscope (specifically under Computers & Electronics):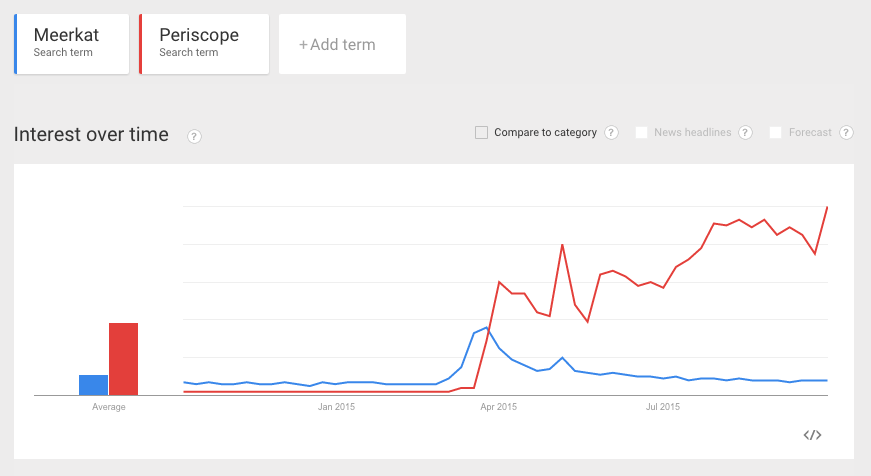 The real question is, whyever not? To borrow from Periscope, what they've built is 'the closest thing to teleportation'.
While webinars are a great way to discuss industry goings-on, video-streaming is the next frontier. Think the next session at the FPA conference you're attending would be particularly useful to your followers? Set up a private stream! Have regular opinions on lead generation for financial advisors? Go ahead & show your followers what you mean. You'll possibly receive comments in-app that you can then respond to.
Voila! Engagement.
While live-streaming may seem like another social media fad which will soon fade into oblivion, it's important to be on the leading-edge of any new platforms that let you engage with clients (both, prospects & existing). Not only does this show your comfort level with adopting technology into your professional realm but gives you a head-start on the finer nuances of leveraging these platforms before the rest of the jungle comes along.
"How do I attract followers?"
Another non-W question, but we'll let it slide.
Here is one more reason to have a sizeable Twitter following. After you sign up with Periscope using your Twitter handle, it automatically finds which of your followers have existing Periscope accounts and notifies you accordingly.
Note: Since Twitter's acquisition of Periscope, Meerkat has (as a rival) lost access to Twitter's social graph and thus finding fellow Meerkaters is not as easy as it used to be.
"How do I decide between the two?"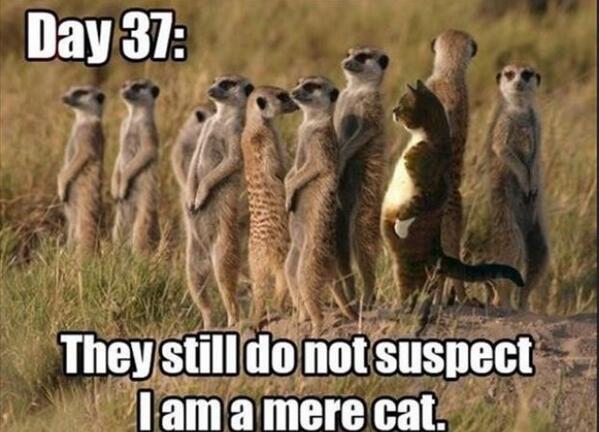 Here are some nice things about Meerkat:
- Watch video streams on the mobile app or online.
- Hosts can comment on their videos (unlike Periscope)
Here are some also nice things about Periscope:
- You can turn off the option to post every stream to Twitter (unlike Meerkat)
- Your videos can be archived to be viewed later. This will keep Compliance Officers relatively happy-er. (unlike Meerkat)
- Setup a private broadcast to a select few of your followers (unlike Meerkat)
- Turn off viewer comments (unlike Meerkat)
Did that help you make a decision between the two? No? Good! The idea with early adoption of any technology is to try all its variations till you find one that is closest to your sweet spot. Once you've successfully made your live streaming accounts & found what you like, throw us a tweet at @AdvisorWebsite and we'll be the first ones to see (and share) all that you get up to!
Need a stronger fix for your Web 3.0 and social media tactics craving? Check out our new eBook 'A Step Into Digital: How to Position Financial Advisors for Online Success' for an extensive insight into all that you could (and should) be doing to make the most of your online presence!