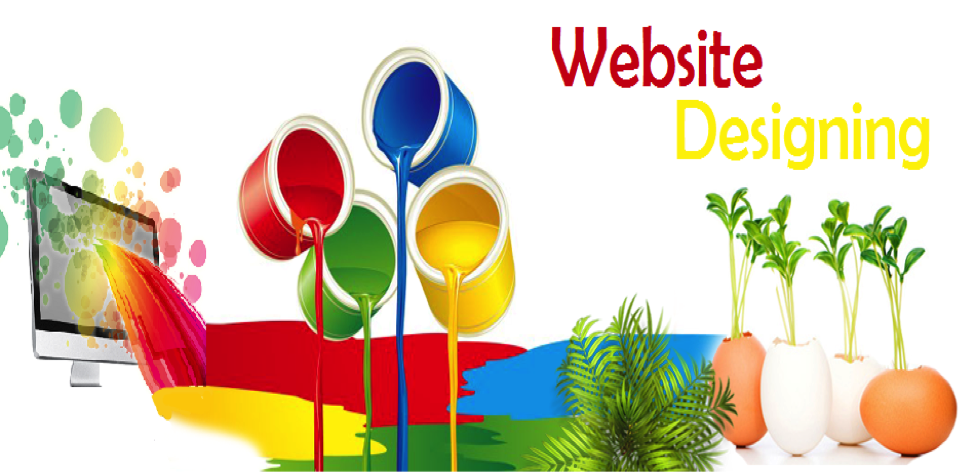 Art is one tricky thing. As a matter of fact, it can be more complicated than rocket science. What makes it very complicated is inspiration. Without inspiration, you cannot do anything in art. It really does not matter whether it is music, literature, painting, sculpting or website designing. If your muse is on vacation, rest assured that you will not be doing any creating at all. There are people who make art look so simple but then it is all about inspiration. Where are you drawing your inspiration for website designing? Yes, even web designer need to be inspired so that they can come up with a fantastic design for your website.
You will feel amazed by the large number of places where you can draw inspiration. What is even more dumbfounding is the awkwardness of some of these places. People get inspiration from very 'strange' places. The rule of the thumb is that your emotions must be excited in order for you to get inspired. As you know, emotions heighten in one of two ways: positively or negatively. Negative emotions can make you come up with an awesome design for website quite effortlessly. Well, it might not be all that effortless but the final product will be impressive. Here are places where you can get your inspiration:
Awwwards
This is probably the best place to seek out inspiration for web design. The awards for design, innovation and creativity on the internet- that is what this place is all about. Here you will find some very breathtaking websites featured. There is also a powerful search tool in place with loads of filters to make it easier for you to find the websites easily. There are also the categories for you to check out like the 'site of the day' and such things. If you do not get inspiration from here, then do not worry there are other options.
The Design Inspiration
Just as the name suggests, this website is devoted to making sure that web designers are able to access motivation to incorporate into their workflow. It is crammed with an extremely wide array of beautiful selections. One thing that you will never find on this website is the cookie-cutter designs. This is a major advantage. This site is the place to get designs that are out of the box. Unfortunately, there is no search system in place. Currently, you can only filter the designs by colour.
Site Inspire
One thing that you will love about this site is the fact that is offers so many filters. This makes it possible for you to look up inspiration in the exact field that you need. The featured sites display in a nice grid system that makes it possible for you to open up the website directly without passing through any intermediate pages. This is a great advantage offered by the site.
CSS Winner
It comes with some awesome designs, fantastically big thumbnails and overall superior content. It is almost similar to Awwward without the bells and whistles. You will have to hover over the image and click on some relatively small title in order to go into the details. Be that as it may, it ranks highly in many a designer's list a fantastic option for inspiration.
Pinterest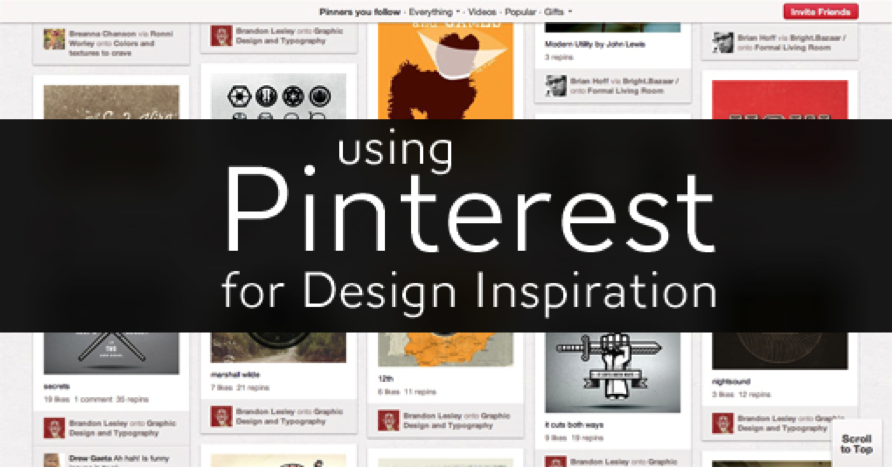 Well, this one does not need any introduction. It is probably one of the finest social media websites on the planet currently. It is home of inspiration. It is here that you can come and find your muse. It does not matter whether you need inspiration for web design or fashion for winter- Pinterest has everything that you could possibly need. A visit to the website will always prove to be very beneficial at any given time. A quick search on this website will yield billions of results of premium quality website designs at all times. If you are able to browse quickly through hundreds of them and select what you are interested in you can put it in your own pinboard for future reference.
Design licks
This is another ridiculously good website. The content that is available on this website is quite good. It is an assurance that you will always be able to get premium quality inspiration (if such a thing exists). There are many categories for you to select from. It is also easy to open up to the site directly. The only problem is that updates are not frequent. If you are lucky enough, you will get one update every other day.
Flickr
This is another one almost similar to Pinterest. It is one of the finest galleries on the planet currently. Just like with Pinterest, if you want to look at the actual website in its live form then you are going to have to pass through several links to intermediate sites before you get to your destination. Still it is a great place to check out cool designs.
The Best Designs
This has been around since the year 2001. You can only imagine how big the archive is. It was one of the first web design inspiration websites that were available to web designers at the time. The best thing about this website is that it comes with a clean design and a whole lot of categories that will make it easier for you to filter out the results that you want.
Web Crème
Closing this list of fabulous websites where web designers can draw inspiration is Web Crème. It may not come with the fancy features of Pinterest and Flickr or the powerful filters of Awwwards and CSS Winner but it really is a good place to get inspired. One thing that it never lacks is an update. There is always a new update after another one by far more than those offered by Design Licks.
Summary
Looking for inspiration for web design? These are just some of the top websites devotedly created for purpose of making sure that you get inspired when you are designing your websites. They all feature top notch creativity from all over the world.
Author Bio
Jack Dawson is a web developer and UI/UX specialist at BigDropInc.com. He works at a design, branding and marketing firm, having founded the same firm 9 years ago. He likes to share knowledge and points of view with other developers and consumers on platforms.