"Content is king."
Perhaps you have heard this saying several times in midst of a support call or when speaking to one of our project managers here at Advisor Websites, but what does this phrase truly mean?
From the point you are interested in going digital, to the point of being sold and building your website out, there often tends to be more emphasis on which theme you're choosing or what color palette you want. It's always about the design because that's the easiest and most thrilling part of creating a website.
Although the look of your website is important, the content it contains should never be taken for granted. As I like to say, the design entices viewers, but the content is what creates prospects and retains clients.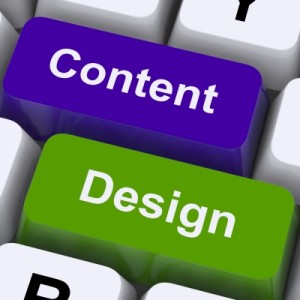 High quality, fresh content has it's way of helping advisors showcase their expertise in the field, express their value and build trust with prospective clients. Think about it in the shoes of a client - they have no way of knowing who you are, what your brand stands for or even if you're a trustworthy advisor to run to. Sure, a beautifully designed website can create a great first impression, but it's really the content that drives conversions.
So how can you plant the seeds of future client relationships?
Sometimes the hunt for good content is difficult but like always, we got your back. Here are 3 AW sources to obtain pre-written content that converts!
#1 Periodical Content Library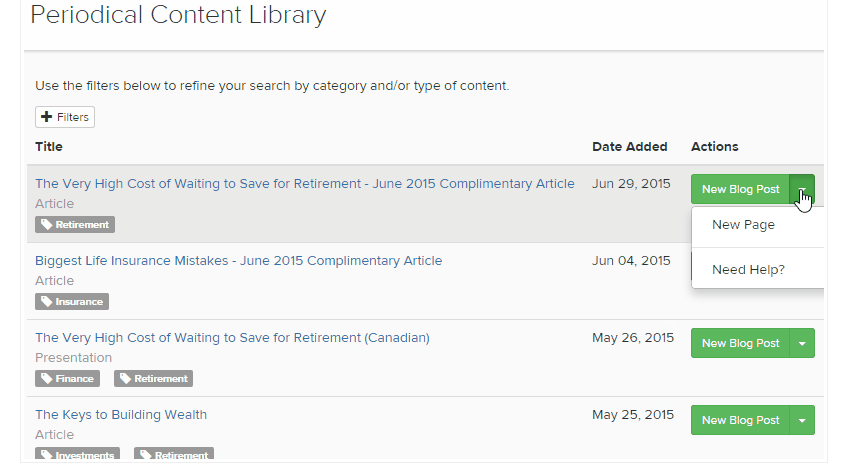 The Periodical Content Library is an arsenal of pre-written, pre-approved articles, presentations and videos which you can either post as blog entries or pages to your website. Sorted for you by topic, such as retirement, financial planning, education and finance (just to name a few), the periodical content serves as one of the most widely used features on our platform.
For only an additional $20/month on top of your current subscription, the Periodical Content Library is located directly on your dashboard so posting content is a breeze. This includes access to over 20 published articles as well as 4 brand new articles every month!
Pros: Choose from a diverse pool of financial articles, presentations and videos to post as blog entries and/or pages on a monthly basis.
Cost: $20/month
#2 Vestorly

Allow me to introduce to you one of our most popular integrations...Vestorly!
Vestorly is a data-driven marketing platform for financial advisors. It allows you to curate personalized content libraries for clients across several marketing channels such as websites, emails, and social media. In addition, Vestorly allows you to track data on users!
So how does Vestorly really work?
The integration displays a scrolling widget on your website that automatically updates with the latest news stories from your choice of major publications, such as The New York Times or Wall Street Journal, and is accessed through a lead capture form.

Pros: Display multiple articles from major publications in a scrolling widget. It looks cool too!
Cost: FREE
#3 MarketingPro
MarketingPro is a turn-key, automated marketing software that provides financial advisors access to continuously fresh, professionally written, compliant content for distribution among any marketing channel.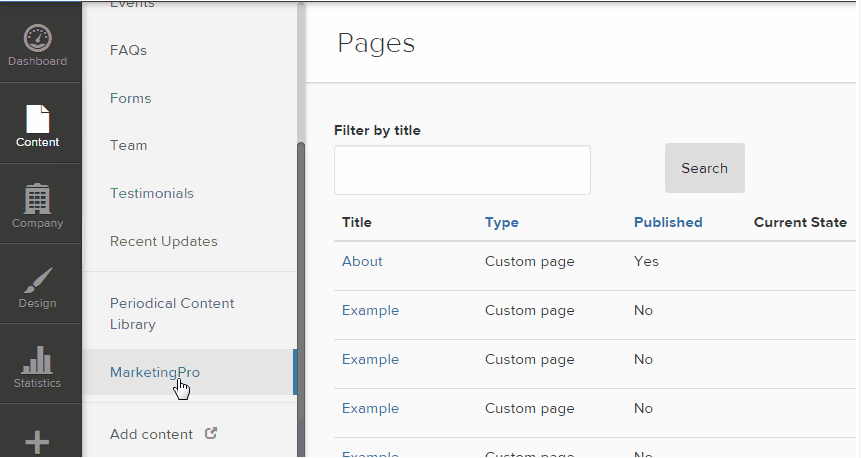 Available through the AW dashboard as well, this integration allows Marketing Pro content to be imported into the text editor so any changes or customization can be made before posting. This means you can edit the content to fit your readers' needs or even add in your own logo.
Pros: Provides pre-written and compliant content that can be published as a blog/page seamlessly through the dashboard.
Cost: FREE
The Key Take-Away
So there you have it - the 3 best sources to get your hands on some quality pre-written content for your website!
Remember, although the design of your website is essential in creating a great first impression and fostering interest in viewers, it is ultimately the quality of the content you post to your site that drives conversions and retains clients. Content is always king.