Advisor Websites is delighted to announce that it has been shortlisted as one of the few companies to become a finalist in the "Outstanding Service Provider of the Year" category of the third annual Wealth Professional Awards, acknowledging service providers with a proven track record of providing advisors with superior support.
At Advisor Websites, we help financial advisors stay up-to-date in the digital landscape by providing only the best-in-class technologies complementing their businesses. Our powerful, comprehensive product, Force, allows financial advisors access to tools that are no longer considered a luxury, including a lightning-fast website builder, content library with scheduling and social posting options, lead manager among many other immensely useful features.
At the core of Advisor Websites' business lies the understanding that speed and convenience are the two things advisors need and deserve in today's world, in a heavily regulated industry. Our efforts to humanize the support aspect of the business have enabled us to enhance the processes in place and achieve the fastest response time in the FinServ (Financial Services) industry with under 5 hours.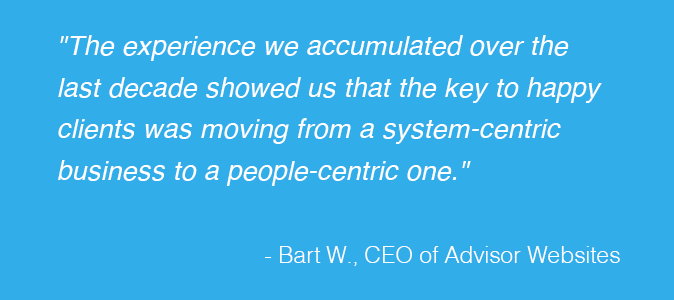 The Wealth Professional Awards is the biggest and most prestigious showcase of excellence in the wealth management industry, recognising leading organizations across 20 different award categories.
The awards ceremony will be held on June 1st, 2017 at The Liberty Grand in Toronto, Ontario.
This article was written by Advisor Websites