A Financial Advisor's Guide to Online Video Marketing


And Why Video Is Essential
Are you watching more online videos now than you did last year? You're not alone! Statistics show that 71% of people watch more video than they did a year ago.
With video becoming more and more popular, it's a vital part of your online marketing strategy as a financial advisor.
Part of the reason video is so essential to your business is because viewers retain 95% of a message when they watch it in a video, compared to 10% when reading it in text. (Source: Insivia)
Additionally, 72% of customers would rather learn about a product or service by way of video (Source: Hubspot) and 84% of people say they've been convinced to buy a product or service by watching a brand's video (Source: Hubspot).
Why video marketing is essential for Financial Advisors
Video marketing has been proven to benefit businesses in the following areas:
Increase conversion on website pages
Higher results in search queries (search engine optimization, aka SEO)
Increase website traffic
Receive more backlinks
Build rapport and trust with prospects and clients
Provide you with data to target prospects (i.e. create an email campaign to people who watch a percentage of a video)
Gives you the ability to explain topics in more depth (in particular with animated videos to explain a complex concept)
Influence buying decisions
Who doesn't want all these incredible video benefits?
If you're not already using video, or you'd like to increase the amount of videos you do, follow the simple two-step guide below.
Step 1: Choose Your Topic
33% of viewers will stop watching a video after 30 seconds, 45% by one minute, and 60% by two minutes. Source: Ad Age
With this in mind, it's important to keep your video short, relevant and to-the-point.
Here are some short video topics that you may want to consider:
Educate by a making how-to screencast or product review (bonus: you'll position yourself as an expert in your field)
Answer questions (try answering popular questions that you get asked by most prospects or clients)
Quick interview (find someone interesting like a CEO or public speaker and ask them 3 questions on a particular topic)
Record your favourite speaker at a conference, or just embed their video (with their permission, of course)
Behind the Scenes (video tour of your office)
Once you have your topic, you can write a script and record your video.
Step 2: Upload and Share Your Video
Once you have your video you need to post it online for people to see it. If people can't watch the video, you won't benefit from all the amazing results that video brings.
Here are some quick statistics about the power of video:
Including video on your landing page can boost your conversion rate by up to 80%. (Source: Unbounce)
Facebook has over 8 billion video views per day. (Source: Tech Crunch)
YouTube is the second most popular website after Google. (Source: Alexa)
You can see just how important it is to share your video across multiple channels.
Now that you have your video, below are the musts for where to post and share it:
Your website. Whether it's the home page or a specific product or landing page, either way, try and include a video wherever possible.
YouTube. If you're going to watch a video online, it's most likely going to be on YouTube (or a YouTube link embedded on another page). Viewers expect your videos to be on YouTube, so you should create a business page and post all your videos in one handy location.
Social Media. Share your videos across your social media business pages, including Facebook and LinkedIn. It's also recommended to share them on your professional based personal pages, which is usually your personal LinkedIn page.
Email. If you have an introduction video, you should include a link to it in your email signature. Additionally, if you send out email newsletters to your clients and prospects, include links to your newest (or most popular) videos.
To get the most out of your videos you also want to optimize them. This is where their contribution to SEO (find out more about search engine optimization here) will be most beneficial.
How to optimize your videos:
Use keywords in the video title and description
Utilize tags
Sharing your videos across other channels (i.e. YouTube, Facebook, LinkedIn) will increase popularity, the number of views, inbound links and likes/comments, which all help optimize the video
Videos can take time, especially good ones. It is worth the time and potential cost to get your videos right so you can achieve the best possible results.
Many financial advisors make the mistake of creating videos, but they forget the importance of the second step of making sure their videos are optimized and shared. Hopefully this simple two-step guide helps you achieve the best results out of your video marketing so you can reap all the benefits.
Review Your Website with a Specialist
Speak with a Specialist for FREE to review your website's performance and receive a personalized report on ways your site can convert more leads: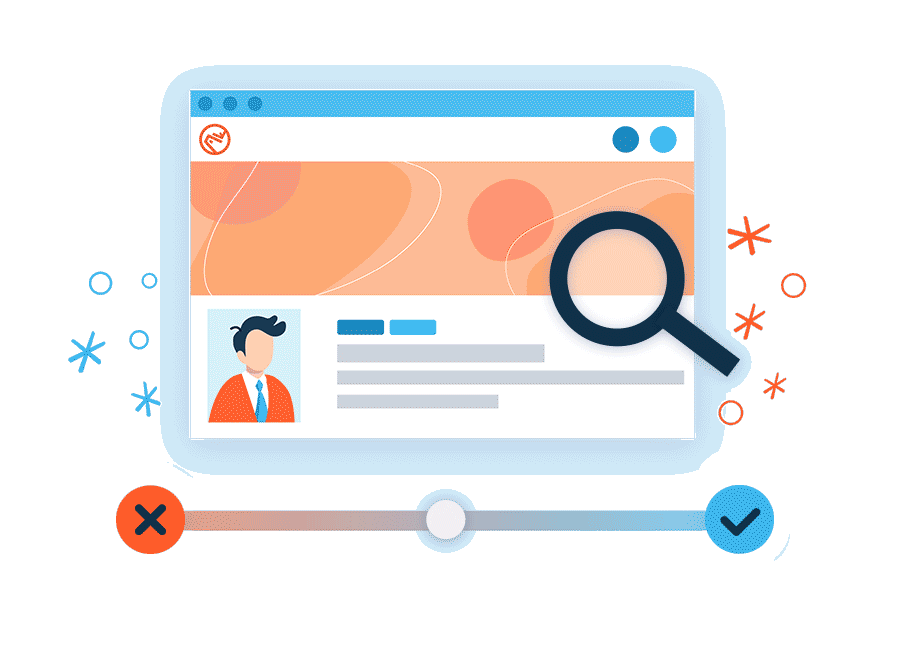 ---
WHO ARE WE?


At Advisor Websites we help financial advisors grow their business and enhance their digital marketing strategies with their own personalized website. Our platform offers a selection of effective and proven frameworks that are personalized to reflect your business and brand.
To see our platform in action today: