Author: Alex Wingert, President of Advisor Websites
By opening up your calendar to the world (or a select few people) it may feel as though you are completely exposed online. I know this, because it's how I felt.
At Advisor Websites, we juggle internal meetings with advisor facing meetings every single day. Sometimes the tradeoffs are challenging.
Who gets priority, a client who has been with us for 5 years, or a team member struggling through a complex problem?
I was scared that my time would get completely booked up, and I would lose any flexibility within my day. I wouldn't say I am a control freak, but I do value being in control of my time. As a new dad, I know that time is my most important asset.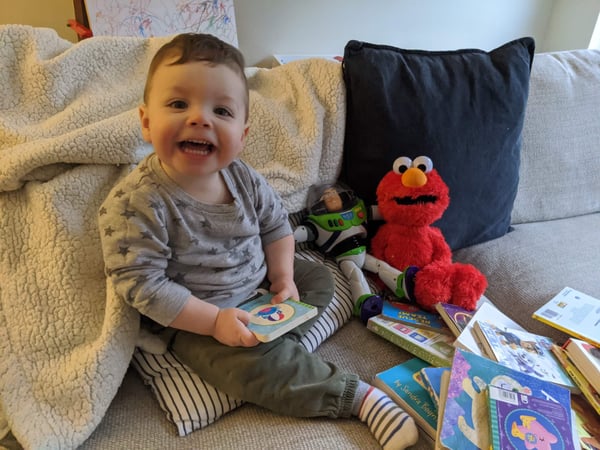 This is why I find so much value in using online appointment schedulers. It actually SAVES me time. We use Google Calendar internally, so any meetings I have with my team get logged there. I then use Advisor Bookings for anything advisor facing. The two calendars speak to each other perfectly, and I don't need to play calendar Tetris, or spend any time managing my calendar.
Now, I don't recommend diving into the online calendar world without some forethought. If you do, it will be a recipe for disaster and anxiety.
Create a Buffer
I have a 24 hour buffer set up for any new appointment. This means that the earliest an advisor can book a meeting with me is 24 hours from RIGHT now. I learned this lesson the hard way. I arrived at the office one morning, looked at my calendar, and planned out the rest of my day. After a couple hours, I checked my email and realized that an advisor had scheduled a meeting with me for 1 hour from now! Most online appointment schedulers allow you to set up a buffer to ensure you have enough time to prepare for a meeting.
Double Check, No Triple Check Your 2-way Calendar Sync
If you are using a calendar like Outlook, Google Calendar, or Exchange, to manage your time, most online appointment schedulers will allow you to set up a 2-way sync. This means that when a client or prospect books an appointment using your online appointment scheduler, it will automatically be sent to your calendar, and vice versa. The vice versa part of this is actually the most crucial. When a client or prospect picks a time using your online appointment scheduler, you want to ensure that this meeting is sent directly to your calendar. You don't want to have to check 2 calendars, you want 1 calendar to be your source of truth. Double check, and triple check that the integration is working. If it's not, clients and prospects may be able to double book, which won't be a good scenario for anyone.
Be Personal
I've seen arguments that claim using an online appointment scheduler is impersonal. This is only true if the way you communicate about it is impersonal. If someone sends you an email asking you when you are available, and you shoot them back a message saying "See for yourself" then yes, that is impersonal. Instead, use one of the examples below.
---
I'm trying out a new online appointment scheduler to make it easier for both you and me to find a time that works. Try it out with this like here: Insert Link.
Yes I'm available tomorrow at 2pm PST or Friday at 10am PST. If neither of these times work, it might be easier for you to pick a time on my online calendar here: Insert Link.
Talk soon!
---
A couple weeks ago I came across a Bill Winterberg tweet asking this same question about online appointment schedulers.
So has the schedule-a-meeting-email-battleship pendulum swung back to the do-it-by-email side of things? 🤔 https://t.co/rvNq7sEC4r

— Bill Winterberg CFP® (@BillWinterberg) February 8, 2020
You Can Always Turn it Off
If you've tried it out and realized it's not for you, fair enough. There isn't much harm in testing it out, and you can trial it with only a few of your clients to get some feedback before fully committing.
P.S. We would love your feedback around how you schedule your meetings to help us develop a tool that works for you. It'll only take 1 minute.