Okay. Truth time.
Inbound/content marketing is hard. And even though it's my job, I'll be the first to admit that.
When you're just starting out, it can feel like an absolutely fruitless endeavour - you create and push and create and push and create and push and... nadda.
The thing is, when it comes to content marketing, conversion isn't a direct 1:1 correlation. Just because you create a blog post doesn't mean you're going to see a conversion right away from it. Or even a few days later.
The journey a lead takes within your inbound marketing strategy is a winding, two steps forward, one step back, skim, forget, remember, come back, one.
It's a process.
A process that needs a little bit of patience.
To show you what I mean, I'll take you through the journey of a lead that we landed not too long ago. We'll call our lead: Advisor Harold.
1. ebook download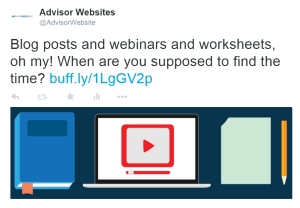 We trapped Advisor Harold in the web of our marketing funnel after he downloaded one of our ebooks.
Now, you can track how and where your leads are coming from only so much, so I'm not entirely sure where Harold arrived from, but I've got a few ideas.
There's a very good chance that Harold found us from a Google search. We keep an eye on our keywords to see what searches advisors are making in order to find us, and incorporate them, when natural, into our content.
We push our content out over our social media channels - LinkedIn, Twitter, and Facebook. Perhaps a pithy status update or witty tweet about the ebook caught Harold's eye and after clicking through to the link, realized that the ebook could provide him with some much needed insight.
Our ebooks also go out in our monthly newsletter, so there's a very good chance that we'd already snagged Harold's email address earlier. Maybe something about that particular ebook in that particular monthly newsletter piqued his curiosity.
2. lead nurturing
A lead needs to be nurtured to be converted.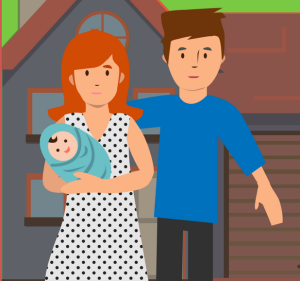 Even after one piece of content, you're still a stranger. You can't just ask your lead to do something right away and expect them to do it - they don't know or trust you. Not only that, but they don't even know if they need you yet.
Every time a lead downloads an ebook, or any piece of content from our Resource Library, whether it's a worksheet or webinar replay, they are placed into our lead nurturing campaign. What this meant for Harold, is that after downloading our ebook, he received an email from us about once every 2-3 weeks.
In each lead nurturing email, we provide other helpful resources that might found useful. Most are purely information-based, but of course, since this is a marketing tactic, every odd one will take a slight sales-y bend.
3. blog subscription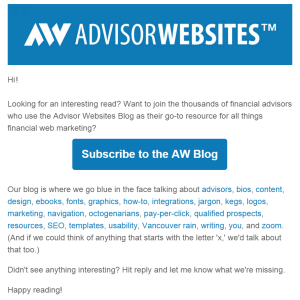 One such lead nurturing email that Harold received was a call to subscribe to this very blog.
Enticed by receiving a daily blog update from yours truly, Harold signed up!
(...and in case that sounds like something you'd also like, you can do that here).
4. blog content email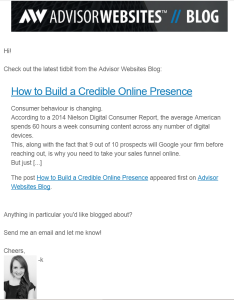 Not long after Harold had been receiving a daily email from me with the latest blog post, I received a reply from him, requesting that we give him a call.
I passed him along to the appropriate party to work their magic, and now we're very happy to call Harold a client.
So was it that one blog post that made Harold realize that he wanted to talk to us? Probably not. Most likely it was the combination of the tweet or newsletter, the ebook, the lead nurturing emails, the daily blog updates, and the blog posts that did it.
All of that for a lead?!
All of that for a conversion. One that brings in more than it took to, well, bring in. And one that is but one of a number of leads that are in various stages of the marketing funnel. Also, if you're following the 3 Rs of Content Creation - it won't seem like that much at all.
So if you've been creating content non-stop for three months now and haven't seen a single lead, just remember that:
[Tweet "Content marketing: it's a process. One that requires time and infinite patience."]
Conversion isn't the only thing you should worry about when it comes to marketing yourself though! Take a look here and see what else should be on your menu.
We've created this extensive marketing manual for financial advisors willing to stay on top of their game in a highly competitive environment. You'll find a ton of information, tips and tricks to help you throughout your efforts to maximize ROI through sound marketing.