Webinar Notes:
In this webinar, we will covered challenges that financial advisors are facing as they attempt to create a captivating compliant website while integrating lead capturing tools that deliver measurable results. We look into a number of relevant key topics that includes a look at data-driven trends in the industry, emerging technologies and how incumbents are responding in the growing insurance tech landscape.
BackNine Insurance, is a boutique insurance brokerage that combines technology and personal relationships for brokers to sell and service their policy holders. Their mission is to increase the value that firms provide to clients and to simplify the selling of life, long term care, disability, and annuities. Additionally, Back9Ins' relationships, products, and services allow producers to stay continuously informed and cultivated. In doing so, companies can form a competitive advantage that resonates with prospects and clients that help insurance professionals take their business to the next level! In this webinar we invited Reid Tattersall, Vice President of BackNine Insurance: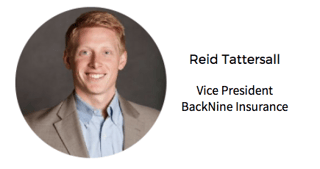 3:00 Introductions
4:45 How Technology is affecting financial advisors
10:20 Start with an established web presence
15:20 Embarcing New Techonologies
20:00 Use social media to your advantage and provide value with inbound marketing
24:17 Provide call to action on your website
28:40 Quote and Apply Demo
Next steps: if you are interested in adding Quote and Apply to your website you can visit https://www.inslock.com/ more for information.