In a fast-paced ever-changing industry, financial professionals are needing a lot more help than before to stay on top of everything on their to-do lists. From replying to emails, booking phone appointments, to even scheduling coffee chats with clients, time has now become the enemy. However, the waiting game doesn't have to be long! With advancements in new scheduling tools and software created by a multitude of companies, these day-to-day activities no longer have to be tedious for you.
Be Proactive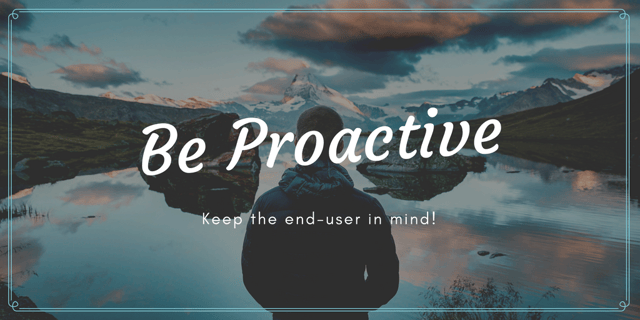 So what does it mean to be proactive? Time-management is a skill that we are all striving towards mastering. Whether that means being able to manage your own time or your clients, the bottom line is that people are needing to find an alternative way to filter through all the noise. It's important to stay proactive in the things that you do and be mindful of all the tasks that need to be completed on a day-to-day basis.
Avoid the Awkward Telephone Tag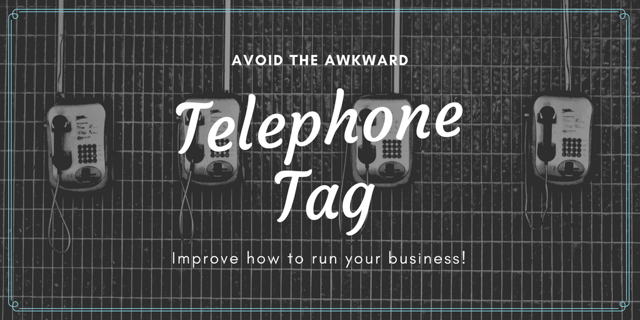 One thing that I think we can all agree upon is never wanting to go through the awkward telephone tag. You know what I'm talking about. Even the awkward back and forth between emails to confirm a single meeting time can get quite frustrating and time consuming for both you and your client. Therefore, what we hope everyone can accomplish is the ability to move from this awkward and ongoing back-and-forth stage into one that ultimately improves how to run your business.
Find Your Flexibility
When you talk to an advisor, almost all of them will say that they would love to spend 100% of their time with their clients or with their prospects. It can be difficult to best prioritize your work week into what can be referred to as "go days" and "open days". These "go days" may involve networking with those in your industry or scheduling meetings with prospects, clients and colleagues. Whereas "open days" are meant for catching up on all of the little tasks. Therefore, as a financial advisor, you need to find your flexibility so that you can have a good balance of the two. With the help of programs designed with the end-user in mind, people can now focus in on the things that actually matter – providing the best experience for their customers!
Without further ado, and in no particular order, let's get in to the top 5 scheduling software systems for financial advisors.
1. Calendly: Making scheduling simpler for everybody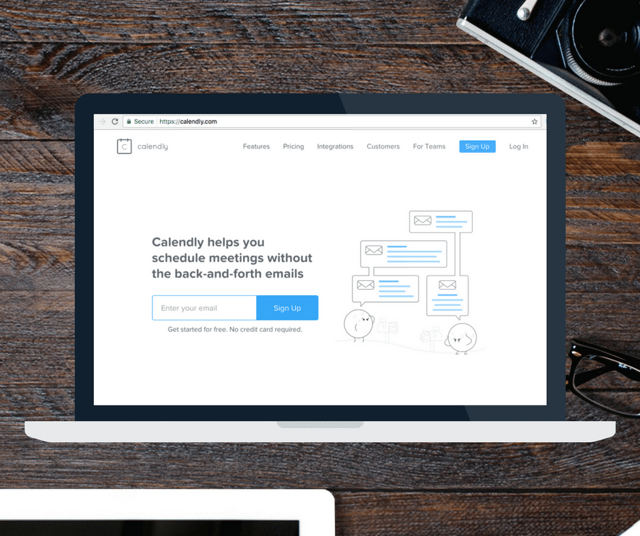 Calendly is a scheduling software that helps individuals, small teams, and even large-scale companies schedule meetings without the frustrating back-and-forth emails. Calendly also works to function on all devices including phones, tablets or desktops, thereby making it accessible anywhere and everywhere. It provides a number of different calendar integrations as it works to function with Google, Outlook, Office 365 and even iCloud!
2. Agendize: A Revolutionary Customer Engagement Platform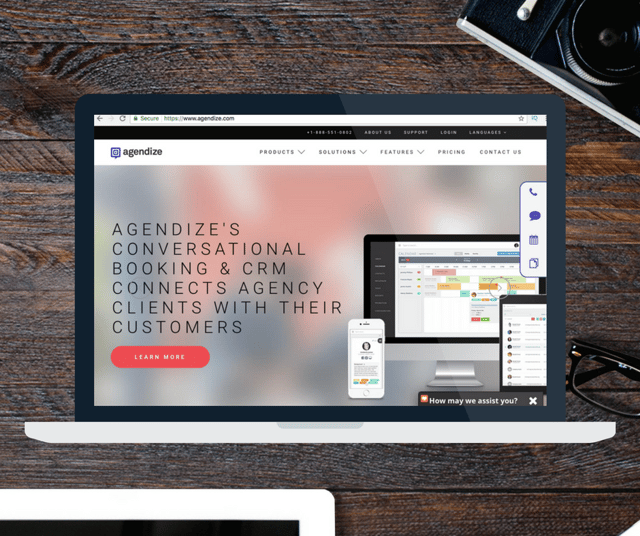 This past month, we had the pleasure of connecting with Agendize in one of our monthly partner webinars on "Measuring Success with Your Financial Website." It was great to learn about their integrated suite of apps that help businesses generate higher quality leads. The company currently serves in over 20 different countries and links with a wide array of businesses including financial advisors, doctors and even pet groomers! Online scheduling is notably the most powerful of the customer engagement tools that are offered as it includes self-booking options, real-time availabilities and easy-to-use responsive widgets.
3. TimeTrade: Scheduling meetings shouldn't be this hard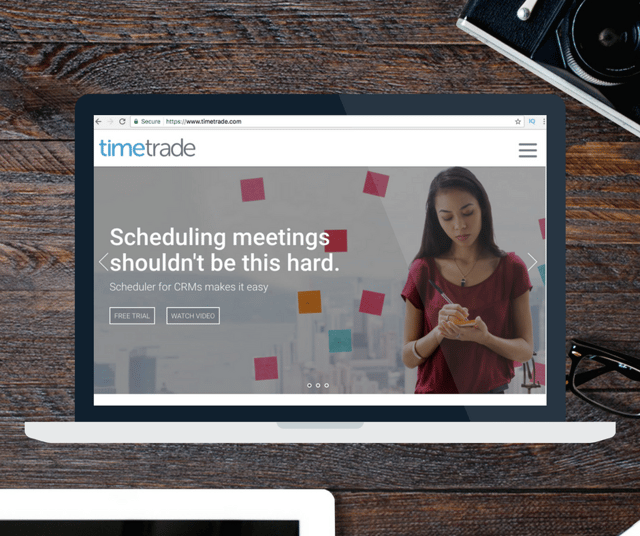 Ready to rid the complexity of going between one email to the next with clients? Well with TimeTrade, you can create the conversation and stop the confusion. The company strives to uphold their 15+ years of industry leadership with over 500 enterprise customers by offering their clients with the opportunity to choose the right appointment scheduling solution for them. What they hope their customers to gain is the ability to generate a stronger pipeline, closing deals faster and overall, building trusted relationships.
4. ScheduleOnce: Make more connections with an integrated scheduling platform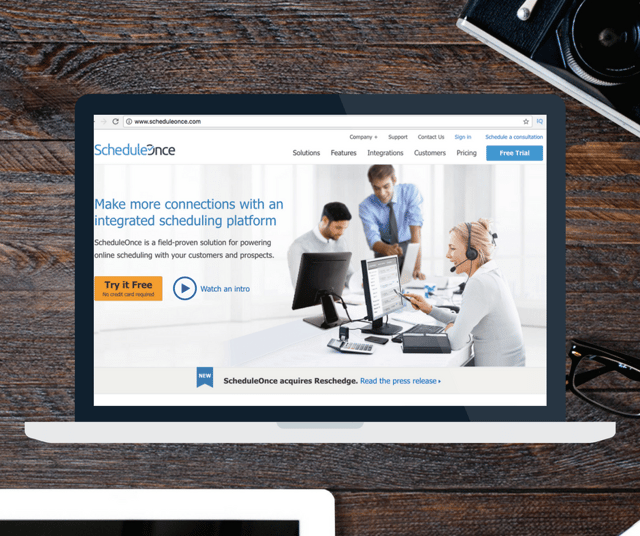 ScheduleOnce provides its users with solutions for every phase of the customer lifecyle. Their program is highly intuitive as it offers its bookers a number of different options such as scheduling one session or choosing a package of sessions. They also provide excellent customization options for the booking form, thus making it easier for clients to pick and choose what fields to include to their appointment times.
5. AppointmentPlus: Harness the power of online appointment scheduling software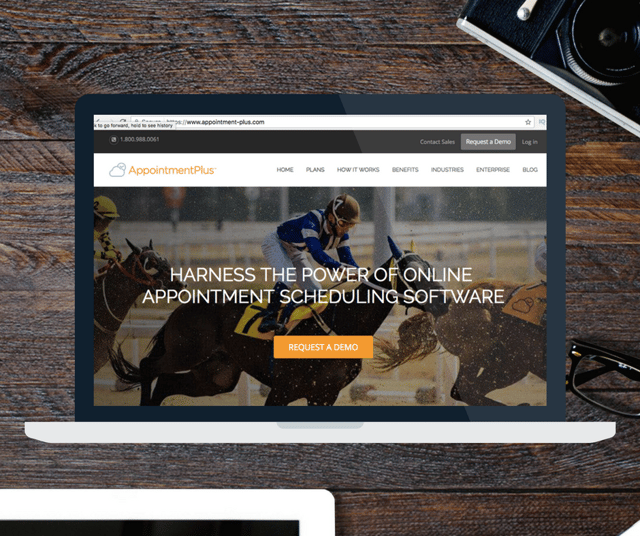 The platform strives to build on a scale that is tailored to and for your organization. This can include small to medium businesses, large enterprises and even post-secondary institutions. They attempt to provide a number of different features which includes automatic email & text reminders, customer payment methods and seamless integrations. What's even cooler is AppointmentPlus has over 500 preference settings that you can configure to your particular needs.
So there you have it! Five scheduling software tools that you can use to better manage your resources which include time, money and most importantly, people. Again, it really depends on the type of business that you do and the issues that you want to solve that will determine which software is essentially best for you and your business.
Interested in learning more? At Advisor Websites, we strive to create an experience that is long-lasting and beneficial to you. Be sure to book your 1:1 demo with one of our advisors today to learn more about how you can build or better enhance your website with us now!