Stop Losing Out On Website Leads!


6 Tips to Organically Boost your Website Visitors
What is SEO? SEO stands for Search Engine Optimization which is the process of adjusting your website to rank higher in search engine queries. For advisors, this matters because the higher your website appears on Google searches, the easier it is for your prospects to find your business.

The goal of the SEO strategies below is to give you the tools to attract more traffic to your website and increase your opportunity to gain new clients. Here are 6 tips to get you started and boost organic visitors to your website!
Organic SEO = Website Traffic coming to your site naturally and free of charge
Inorganic SEO = Website Traffic increasing on your site as a result of paid tactics like PPC or other paid ads.
Review Your Website SEO with a Specialist
Speak with a Specialist for FREE to review your website's SEO and receive a personalized report on ways your site can convert more leads: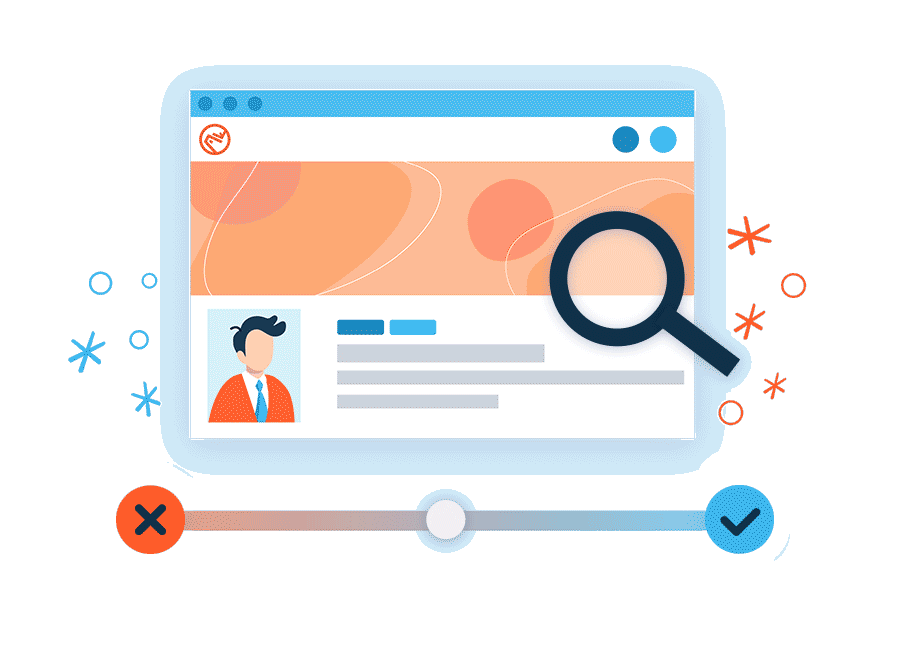 Tip #1: Optimize Your Website for Local Search
Local SEO is your website's ability to rank within a specific geographic area. For example, if your firm is located in Chicago, and a prospect in your area searches 'Financial Advisors Near Me' on Google, how likely is your firm to appear in their search results?

Local SEO is an area that we've seen many of our clients benefit from greatly! It's an area of SEO that has increased significantly over the past 4 years. Here are some impressive statistics on Local SEO conversion:
The best way to rank higher for local searches is to set up your GoogleMyBusiness page. Once you've registered your business information with Google (including your business address), you'll then appear on Google Maps. This is the main reason why Google is more likely to rank your website higher locally if you've completed your business profile with them! Once your business appears on Google Maps, you've already boosted your local SEO.
Tip #2: Use Relevant Keywords Within Your Website Content
According to Moz.com, keywords are:

"ideas and topics that define what your content is about. In terms of SEO, they're the words and phrases that searchers enter into search engines, also called "search queries." If you boil everything on your page — all the images, video, copy, etc. — down to simple words and phrases, those are your primary keywords."
Including relevant keywords within your website content can make or break your website's SEO. There are a ton of resources online for keyword research, but a great place to start is Google Trends. You can use this free tool to gain more insight into what your prospects are searching for relative to your business and find relevant keywords to focus on in your website copy and blogging topics.

Tip: If you're looking to jump into more advanced SEO, creating 'click-worthy meta-descriptions' that include the right keywords can significantly increase your search ranking. See The Advisor Coach's blog for a few secret tips and tools to make this process easier.

Tip #3: Make Sure Your Website is Mobile Responsive
A mobile responsive website (which is different from mobile-friendly) means that your site design 'responds' according to a device's screen size (large or small), as well as its orientation (landscape or portrait). It's fluid and dynamic, meaning it looks different across all mobile devices and content adjusts automatically. As a result, web visitors can find and use your website, no matter what device they're on (i.e. smartphone, iPad, or laptop computer).

The importance of a website's ability to perform well on any device / screen size is an element of SEO that has changed drastically over the years. Google updated its algorithm to prioritize mobile responsive websites in search in April of 2015, and rightly so. Since 2017, mobile web traffic has consistently accounted for about half of all global web traffic. Therefore, if 50% of your website traffic is viewing your website on their phone, you're potentially creating a bad user experience and impression of your brand 50% of the time. If this hasn't convinced you that you need a mobile responsive website, then you should know that 88% of searches for local businesses on a mobile device either call or visit the business within 24 hours. Meaning if your website is unresponsive, you're missing out on a large number of lead opportunities.

If you haven't already, talk to your website provider or request a time to speak with one of our team members about creating a mobile responsive website.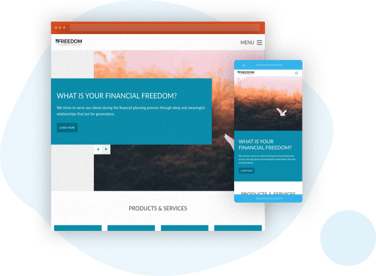 Tip #4: Produce Fresh, High-Value Website Content
Content is incredibly important to your SEO strategy for two reasons. Firstly, Google takes into consideration the freshness of your website content when ranking you within search queries. Fresh content means adding new or fresh pages on your website consistently. Google takes this into account because they rank websites based on relevancy to the searcher's query. Which is why they updated their algorithm in 2010 to account for 'fresher, more recent search results'.
Secondly, creating fresh content for your website simply produces more chances for your website to appear within your prospect's online search. Writing valuable content like blog posts on frequently asked questions from your existing clients is a great way to build lead opportunities online.

How we can help! Writing new website content can be time-consuming. Expansion and Tycoon subscription plans have access to Advisor Websites Content Library which has hundreds of pre-written blog posts that are written by industry experts, so all you need to do is choose one to post and you don't have to worry about writing it. If you enjoy writing, you're also able to tweak the blog articles. This way you can use it as a framework, then personalize it to suit you and your business before it's sent to compliance for approval (if needed).
Tip #5: Share Your Content & Promote Your Website
Your website and content are tools created for you to grow your business and online presence. The more these tools are utilized, the greater the outcome of leads. Your website and content need to be placed in front of the right audience to bring in new leads - this is where social media can be leveraged. Building your social media following and sharing your content has 3 major benefits to your SEO.
Sharing your blog posts on your social media platforms promotes your brand directly to your audience. By building brand awareness in this way, it directly affects your website SEO because you're keeping your business top of mind and linking back to your website.
The larger your following and the higher the engagement (sharing, commenting, liking), the better! Social media helps build authority with Google by taking into account the amount of people who appreciate your content by sharing it. You can think of it as a referral from your audience to Google.
As your followers share your content and page links, the lifespan of your content is extended which increases likelihood of inbound leads.
BONUS: Social media also helps boost your local SEO!
Tip #6: Pay Attention To Your Website Speed & Security
Our last tip has to do with elements of your website that affect user experience.

Prospects are more likely to leave your website (bounce) the longer a webpage takes to load. In fact, 53% of mobile users leave a site that takes more than three seconds to load. Your website speed can fluctuate based on a lot of elements and you can increase its speed by compressing files, optimizing images, reducing redirects, using browser caching, and more.

Security is another important website factor that affects SEO - and prospects' perspective of your brand. Unless your website is secured with an SSL Certificate (Secure Sockets Layer) Google will rank your website lower than those with one. SSL Certificates adds an extra level of security to your website. This security layer protects yours and your prospect's personal information from hackers, and has an effect on lead generation because Google updated its algorithm in August of 2014 to account for security.
Quality Over Quantity
Quality is always better over quantity when it comes to SEO! It's not nearly as helpful to apply any of these tips for the sake of 'checking the box'. You can have one incredible blog that brings in 80% of our organic search, or you can spend significantly more time creating 50 blog posts adding keywords and creating poor backlinks that barely help your SEO (if not hinder it).The other tricky aspect to SEO is that your efforts aren't visible instantaneously. It's all about continuously adjusting elements over time and providing relevant, timely, valuable content to your prospects online. Time + Quality Tactics = SEO Success. Good luck!
---
WHO ARE WE?
At Advisor Websites we help financial advisors grow their business and enhance their digital marketing strategies with their own personalized website. Our platform offers a selection of effective and proven frameworks that are personalized to reflect your business and brand.
To see our platform in action today: