If you were looking to buy a new suit, wouldn't you want to explore your options first? You would search for the product that best satisfies your needs and wants based on attributes you care about such as quality, price and style.
BACK IN THE DAY… many people would browse malls or nearby stores in search of the product they want, which in this case is a new suit. They would talk to the various sales representatives, make product inquires, look at product displays and gather some ideas. If they happened to come across "the right suit," then they would most likely proceed to make the purchase.
NOWADAYS… you don't even need to leave the comfort of your own home to go shopping. You can open your internet browser and start your search for "the right product" instantly. Now you begin your Google search with "Top quality suits for under $500." You get 47,000,000 results on Google. You don't have the time or the patience to check every link, so you explore the first few links thinking those results must be the most relevant to you.
Don't see what you're looking for? You repeatedly enter similar search terms until you find the suit you like or alternatively, you just give up and end your search.
If your business was to sell suits and your e-commerce site appeared at the top of the Google search results, you just boosted the awareness of your products and also increased your chances of closing a sale.
Now, take that analogy and apply it to your financial services firm. Wouldn't it be nice if you could find the prospects that are actively searching for services that you offer? All of this can be achieved by SEO and PPC. In this blog post, we will be focusing on the basics of PPC.
What is PPC?
PPC stands for Pay-Per-Click, an internet marketing strategy where advertisers pay a fee each time someone clicks on their digital ad. It's a way to populate your website or landing page on search engines.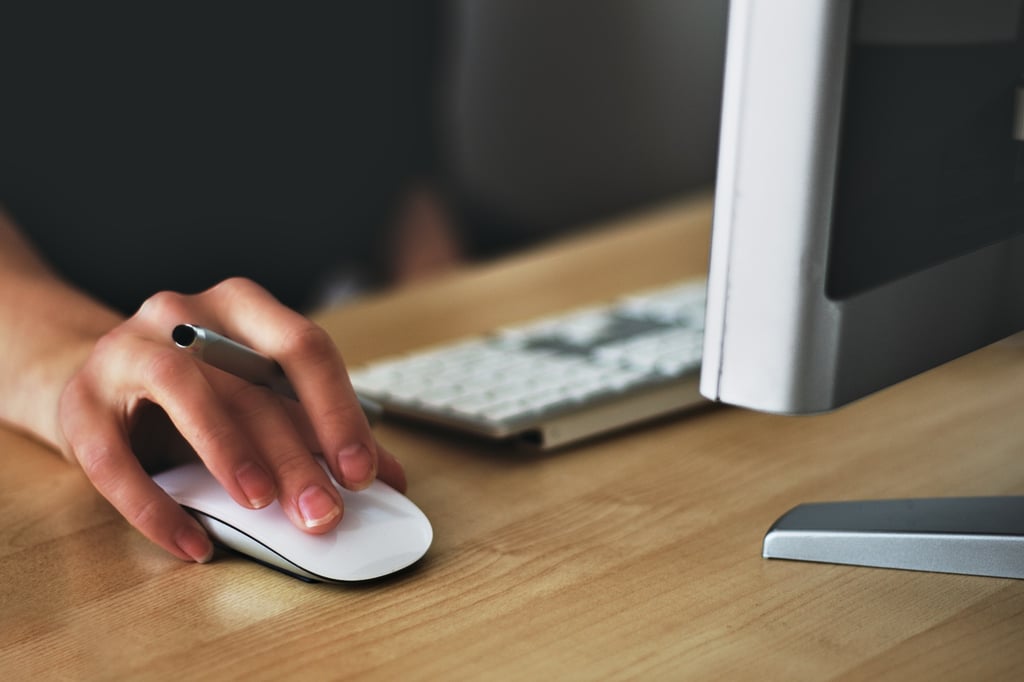 Referring to our previous blog, "Digital Marketing to a World of Smartphone Addicts," we showed examples of what typical digital Google ads look like.
The glory of PPC is that it can be done through various platforms. Google Adwords, Facebook, LinkedIn, and YouTube are some of the most popular mediums people use.
What are the benefits of PPC?
PPC can be expensive but if done correctly, the benefits far outweigh the costs. If you pay $10 - $50 for a click and the click results in a $500 sale, then that's obviously worth the investment!
Technology is continuously evolving and advancing faster than you can imagine. Almost all interactions are happening on the internet. PPC is the future of digital marketing and is changing how marketing is done.
If you don't have a website, that's the first step you need to take! Browse through some of the websites that can boost your presence and generate leads HERE.
How to use Google PPC correctly?
Google Adwords is the most popular platform for people to run PPC campaigns. To build a Google Adwords campaign, you would do something like this: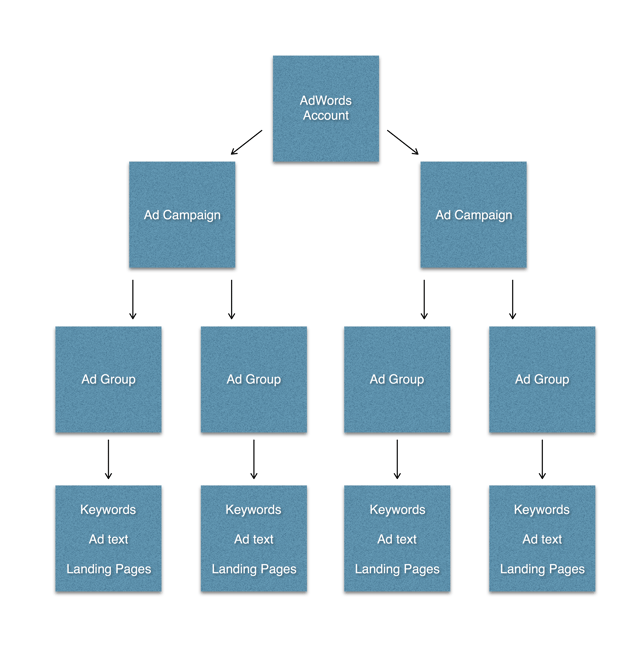 Once you've created your new campaigns, you'll need to monitor them to ensure that they perform at their best. Regular account activity is one of the best predictors of account success. You should be continuously analyzing the performance of your account and making the following adjustments to optimize your campaigns:
Add PPC Keywords: Expand the reach of your PPC campaigns by adding keywords that are relevant to your business.
Add Negative Keywords: Add non-converting terms as negative keywords to improve campaign relevancy and reduce wasted expenditure.
Split Ad Groups: Improve your click-through rate (CTR) and Quality Score by splitting up your ad groups into smaller, more relevant ad groups, which help you create more targeted ad text and landing pages.
Refine Landing Pages: Modify the content and calls-to-action (CTAs) on your landing pages to align with individual search queries in order to boost conversion rates.
The most common PPC mistake!
A lot of people get the misconception that a PPC campaign will perform at it's best if you input as many keywords as possible. WRONG! Unfortunately, PPC doesn't work like that. There are multiple factors to consider when choosing keywords that dictate whether or not your PPC ad will appear at the top of search engine pages. The quality score and how relevant your ad is will determine where it will appear in respect to the search query that was made.
So now you're wondering "How should PPC be done correctly?" Be sure to stay tuned for our upcoming blog posts as we will discuss this topic next week!
For now, be sure to download The Financial Advisor's Crash Course in Generating Leads Online! You'll find a ton of tips and tricks to help you out there in the online world!