Advisor Websites is proud to have partnered with NerdWallet for some time now, providing their integration in all Advisor Websites' packages. Their unique service is centered around providing transparency in financial decision-making and allowing customers the opportunity to explore all options, even ones they may not have previously known were available to them.

Besides the visually appealing graphics across their online platform, we were blown away by the user-friendly layout of the entire website and how suitable it is for a wide variety of audiences. We saw many similarities between NerdWallet's online platform and our own; both putting customer experiences at the forefront of all activities and striving to provide innovative solutions to financial struggles, such as choosing a credit card or building a financial advisor website.

The important financial decisions in life are supposed to be personal, so you shouldn't settle for universally satisfactory service. NerdWallet helps you find the credit card, bank account, investment, loan or insurance best suited to the benefits you seek. They ultimately take the guessing game out of making financial decisions.
So now you're probably wondering what is NerdWallet?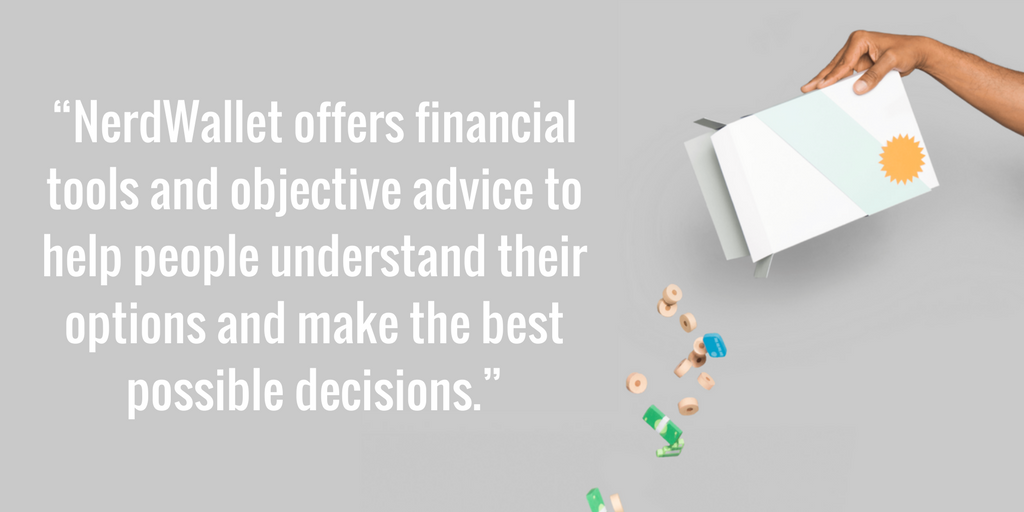 Their "out-of-the-box" thinking recognizes the important financial decisions we all make everyday and they are changing the way we navigate these decisions. They aim to provide "straightforward tools" and "honest advice" in hopes of making life's financial struggles a little bit easier to overcome. Their customer-focussed mentality puts the well-being of the client at the forefront of any guidance, information, or tools they share.


5 Interesting Features Worth Mentioning
The website is organized for client ease of use with the categories divided across the Navigation bar.

All categories are split up into the subcategories of "Review", "Compare", "Learn" and some also include "Calculate", so you can find exactly what you're looking for within seconds.

Under the "Review" sub-category, NerdWallet has ranked the overall options in all the financial service categories you care about, such as the "Best Credit Cards of 2017". Because who doesn't want the best?

Apart from Reviews, you can also compare all services based on the features you actively seek and care most about. For example, you can compare the Rewards of various credit cards with all options arranged from best to worst.

Their "Calculate your Credit Score" tool gives you your results almost instantly with very little information required; the best part is, you know this isn't like the other credit score rating tools plastered across the internet.
Other unique calculator tools include NerdWallet's compound interest calculator, retirement calculator, mortgage calculator, refinance calculator, and car loan calculator to name a few.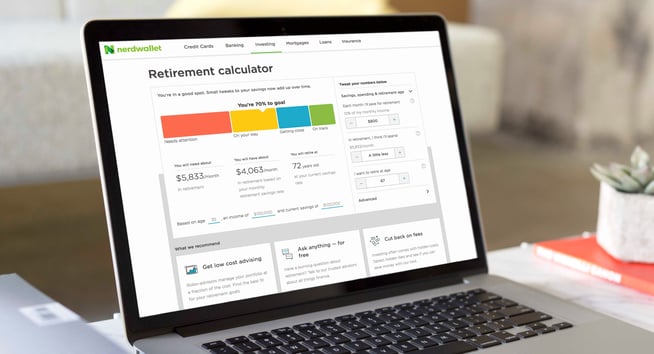 Why do you need NerdWallet?
Making financial decisions shouldn't be a quick, thoughtless decision nor should it be exhausting. NerdWallet provides you current, updated information you can trust. It's perfect if you're looking for a new credit and don't know where to start or if you're checking out a card you already have in mind. Thoughtfully crafted articles, such as "Credit Cards 101" provide users a crash course on credit cards, which is great for first-time users or seasoned professionals wanting a refresher - NerdWallet has articles for every category and for everyone!

You may be thinking, "Well, if NerdWallet isn't selling me anything, how are they making money? There must be a catch!" Continuing their deeply-rooted theme of transparency, NerdWallet makes it clear that they do receive compensation for some of the services sold through their site, but their recommendations have never been persuaded by this. They want the user, in this case you, to win and not be stuck with a credit card or bank account you aren't satisfied with!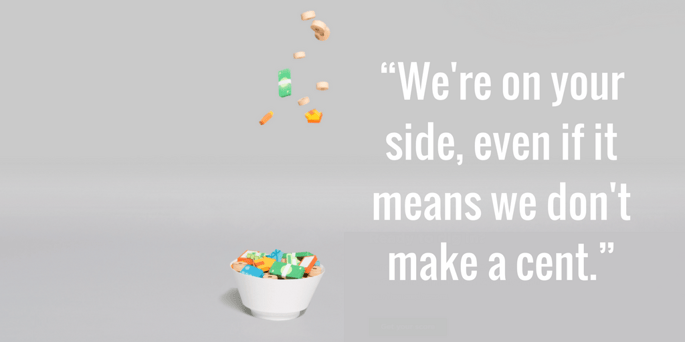 NerdWallet is already fully integrated with Advisor Websites - just add it to your "Extras"!
@NerdWallet's integration with Advisor Websites allows you the opportunity to give clients access to the guidance of independent financial professionals across the US through their "Ask an Advisor" platform. This gives advisors the opportunity to increase their online presence and discoverability, as well as gain recognition within the industry for information they already have.
If you have an existing website with us, go to your "Extras" and sign-up for a NerdWallet account. Congratulations, you're all set to start exploring all the benefits of this integration!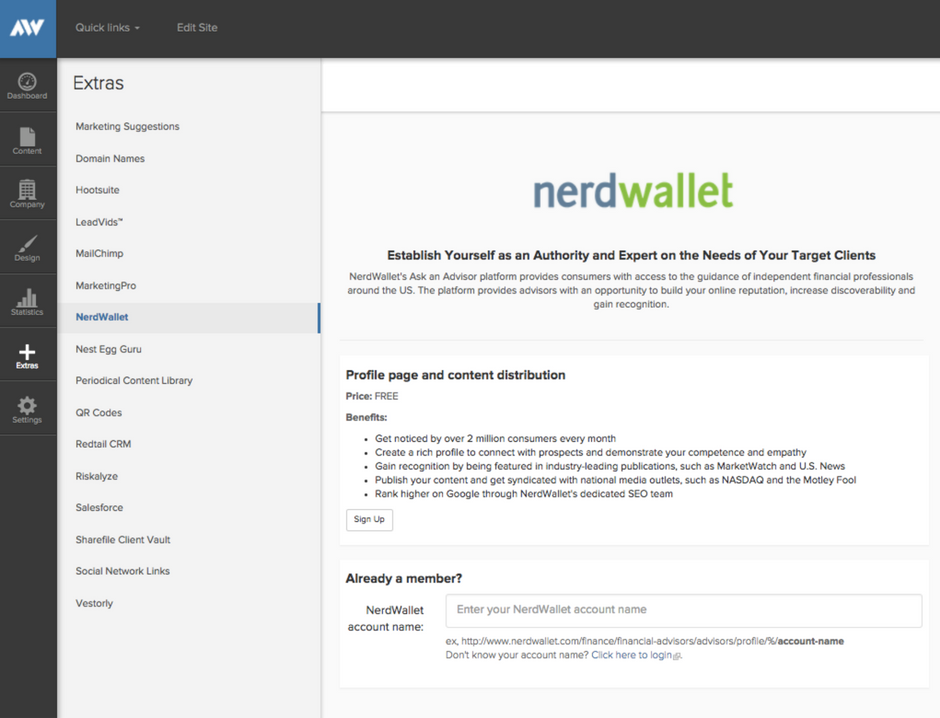 While currently NerdWallet is only available in the US, we hope we can provide this integration to our Canadian and International clients in the future.
We hope you add the NerdWallet integration to your Advisor Websites' platform and check out https://www.nerdwallet.com for more about their services.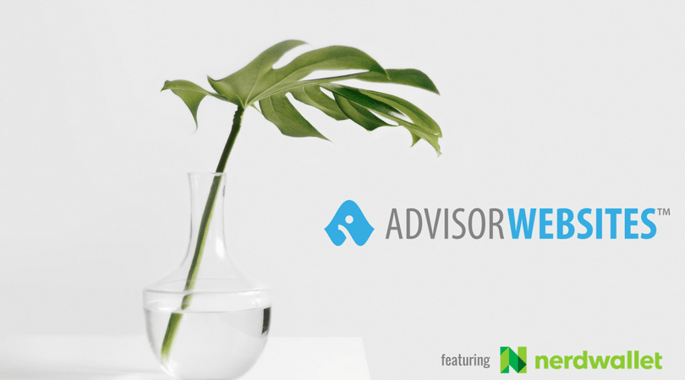 Be sure to stay updated with Advisor Websites' latest blog posts every week for fresh and exciting content including more featured partnership posts like this.
Book a demo with one of our support staff today and be sure to mention you want to add this integration and elevate your financial advisor website!