How do you drive traffic to your website? Most will say by search engine optimization (SEO) and although this certainly isn't a wrong answer, it is only part of a method you should be employing to drive traffic and generate leads to your site.
SEO is best referred to as organic traffic. These are the clicks from users who find your website directly from search engines such as Google or Bing. Sounds a bit familiar right?
On the flip side, referral traffic refers to the visitors who come to your page via any site other than a major search engine. The truth of the matter is that although we tend to talk about traffic and lead generation alongside SEO practices, witnessing the fruition of its results takes time. We don't see our websites ranking higher on Google search engines over night! This is where referral traffic becomes your new best friend and here's why.

Referral traffic is today's online version of "word of mouth". The more credible sites that link to your web pages and recommend your financial services, the more search engines value your content, allowing your website to gradually rank higher. Referral traffic yields organic traffic.
While you continue to optimize your site for search engines, "word of mouth" is doing it's own important course of work by encouraging prospects to visit your site, helping you build out your brand in turn. In essence, SEO and referrals are highly interconnected!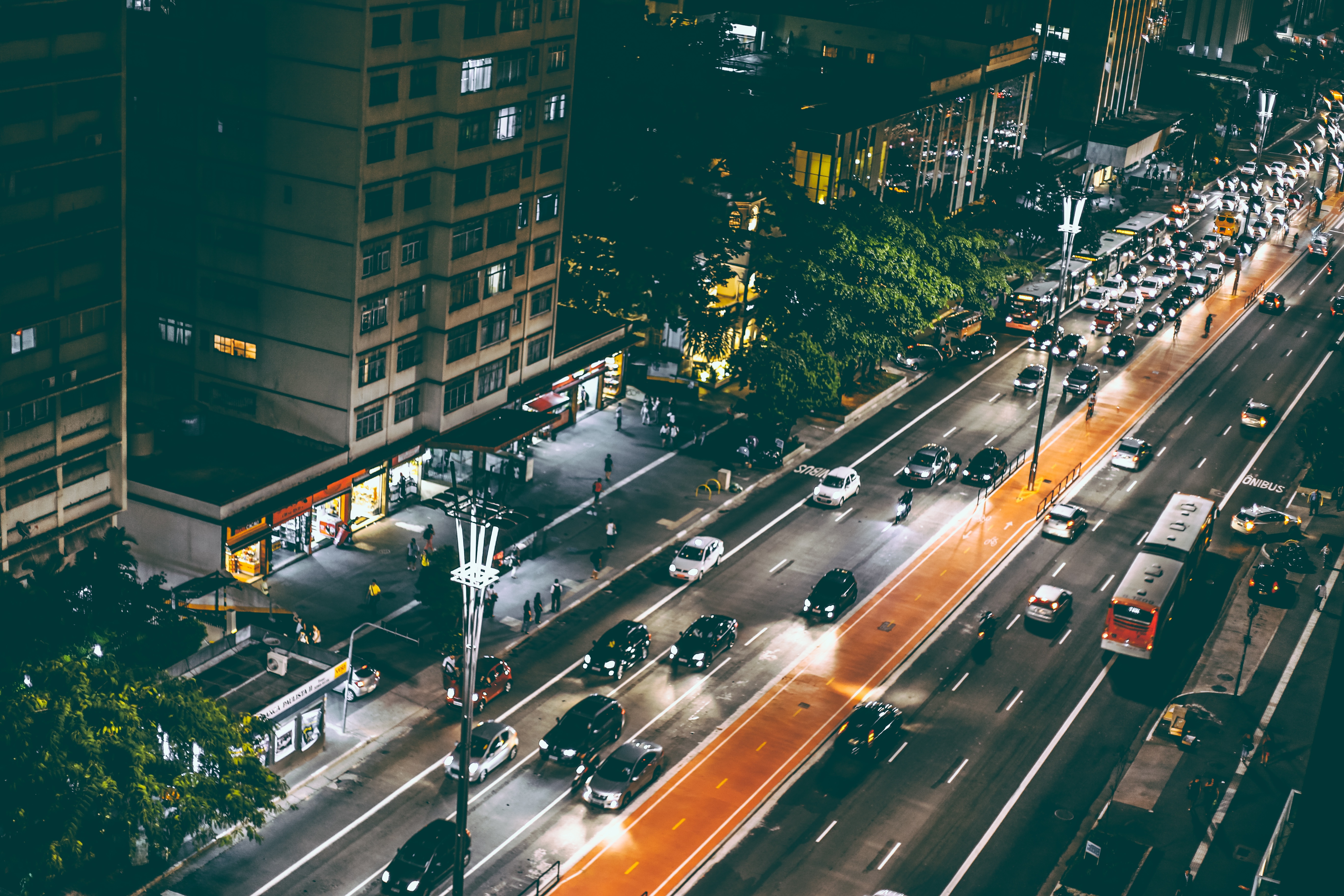 In order to truly gain success and grow your reputation, it is essential to have campaigns in place that can drive in both organic and referral traffic. While most are familiar with SEO practices, many fall short in knowing how to build out an amazing referral program. This article will cover the basics for gaining that highly sought after referral traffic. So let's get started!
Attracting Referrals
Firstly, we need to establish the difference between attracting referrals and actively asking for referrals. Attracting referrals is when you make it known to your clients that there is a referral program in place. There are various methods of doing so in a more passive and indirect manner outlined below.
Centers of Influence (COI): Your centers of influence encompass all your profitable sources of referral business such as lawyers, accountants, mortgage brokers and realtors.

A top-tier COI will be someone who feels that referrals are beneficial to both of you and will be happy to give you as many as you give to him or her.

Good ol' fashioned emails: Attracting referrals through emails you send out to your database is an effective yet effortless strategy. Simply include a CTA (call to action), highlight benefits to the referred person and the referee (if any).
Webinars/workshops: If you're the type of financial advisor that loves holding webinars or workshops, this is a great opportunity to not only reconnect and establish stronger relationships with your clients but to also create a platform in which you can include referral information. By interacting with your clients on a more personal level, your chances of generating referrals skyrockets.
Gifts/Special Offers: Gifts makes people want to reciprocate. The truth in the matter is that we often could care less about doing someone a favor unless we care deeply about it. Majority of the advisors that do generate referrals have a program that is attached with an offer. For instance, one advisor offers a discount on management fees for every referral that signs up with him.
Online Reviews/Testimonials: How often do we check up a restaurant's reviews and ratings before paying it a visit in person (thank you Yelp)? The power of reviews and testimonials in this day and age has a significant influence on our impressions of a brand. By adding in a few testimonials from your current clients to your homepage, you can generate referrals with virtually no effort.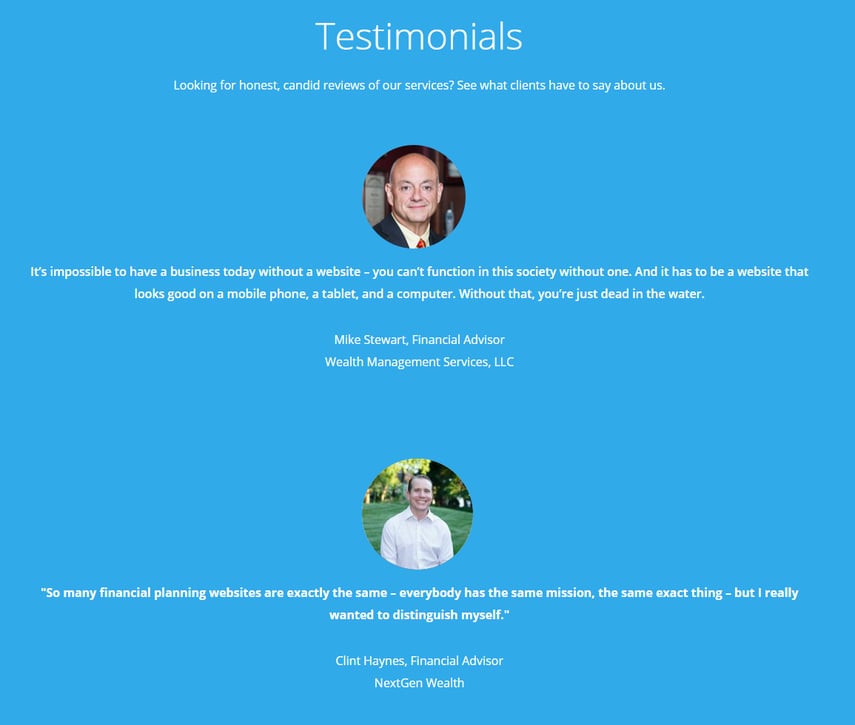 Asking for Referrals
Actively and directly asking for referrals is a bit more of a delicate topic than attracting referrals. It requires a particular level of trust between the parties, tact, and last but not least, a strategy. Here are three important points to take note of when asking for referrals.
Plant the seed early: When speaking with clients it's a good idea to bring up the topic of referrals earlier on as this will help soften future requests. It will also elicit referrals from those who are ready and willing to giving referrals on the spot. In a way, it's similar to an early investment.
Think strategically: Don't ask for referrals when presenting your clients with a bill. Instead, try to catch them in a rather good mood such as instances when they express a level of satisfaction with your services.
Have a process in place: Without an outlined process and plan in place, your referral system is bound to fall apart. Below are 9 steps to take when asking for referrals:

Understand what you are asking.
Earn trust first.
Be specific about what you need.
Ask for action, not a contact.
Get a commitment for a confirmation.
Immediately thank your source.
Follow up on the referral.
Thank your source again.
If you close the deal, thank your source again.
Conclusion
It is important to dial in on organic traffic but that shouldn't be the only emphasis. Organic traffic tends to bring in higher quality visitors as well as returning users but the downside of this source is it instability. With SEO, gaining organic traffic requires consistent efforts to stay on top of Google's ever-changing algorithm. You could likely wake up to a major drop in your website's ranking the next morning! By focusing on both SEO and referrals you can help yourself gain a greater chance of maintaining good traffic if a single source takes a wrong turn.