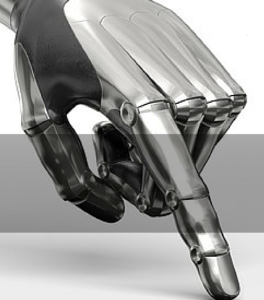 With Robo-advisors on the rise, many real advisors are concerned for the safety of their practice.
Should they be? Are you?
In order to determine whether the Robo-advisor takeover is imminent, the amount of assets currently under management by RIAs and Robos is one place to start.
Over at LifeHealthPro, David Port writes that "Swiss research company MyPrivateBanking Research recently predicted that global assets managed by so-called robo-advisors would reach $14 billion by the end of 2014 (83 percent attributable to U.S.-based firms), increasing to an estimated $255 billion within five years. Though even that figure is dwarfed by the estimated $5 trillion that conventional U.S. wealth managers currently oversee, the Swiss firm views robos as 'a real threat to the business models of conventional wealth managers.'"
Perhaps not an imminent threat, but certainly not a perceived one either.
To combat the slow growing rise of Robos, it's important to look at what's contributed to their seemingly sudden popularity.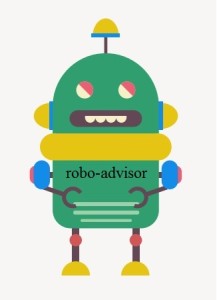 Two immediate pros that come to mind are their accessibility and price-point. Unlike a traditional advisor that keeps regular office hours, a Robo-advisor is a resource that can be tapped at any time - they're on the clock, working for their clients, 24 hours a day. And even with this constant access, their services are typically much more affordable than a 'real' advisor - anywhere up to a 1/3rd less expensive.
Both of these are huge draws. And part of this appeal comes from their foundation in technology – a cost-effective, streamlined, self-sufficient system needs the helping hand of technology to succeed.
Another factor to consider when assessing the threat of Robo-advisors is who they are targeting. What kind of client are they attracting?
According to the same MyPrivateBanking Research study, the answer is "tech-savvy young professionals in the asset accumulation phase of their career." For a little more colour and context, Bob Veres states that "these younger, tech-savvy clients are far more compatible with the online investment experience than with those ancient, chiseled-in-stone, quarterly performance statements."
Maybe Gen X and Y aren't on your radar, but keep in mind that these generations will be taking their tech dependency with them into old age.
So while the Robo-takeover might not be imminent, it's still occurring, and for very specific reasons. And when it comes to competing with Robos, the best solution is to fight fire with fire, or rather, tech with tech.
Leading edge advisors are proactively building out a strategy that takes into account the best of both worlds: the ease and simplicity of today's technology, which allows consumers to open and manage accounts from the convenience of their couch, while still maintaining a close connection with you and your practice.
At the end of the day, advising is still one of relationships.
Want to know more?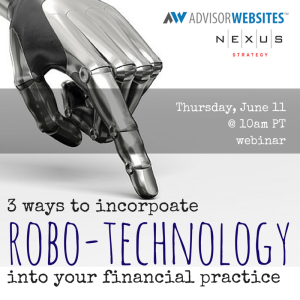 Tim Welsh, President of Nexus Strategy, LLC and industry expert in advisor technology, is joining us for an informational webinar on how to bring the best of Robo technology to your practice in order to maintain strong client relationships and simplify lead generation.
Join the webinar and learn:
3 things consumers love about robo-advisor tools (& how to incorporate them into your practice)
How to adopt a tech strategy that includes the best of both worlds
Examples of how advisors are achieving success online