The blog theme this month has centred around technology and the various tools you can integrate with your website - turning it into an online hub for your clients and prospect - and while video may not technically be a 'tech tool,' it is definitely a 'higher tech' option you can incorporate into your website.
Video didn't kill the radio star, as proven by these radio star advisors, but it did give financial advisors and insurance agents a great way to dismantle impersonal internet barriers and provide web visitors with engaging content.
Here are the 3 website 'B's where video belongs:
Banner
Your banner image is the first thing a web visitor sees on your site, so you might as well make it interesting!
Since no part of your website should ever be static, having a video as your banner or homepage background makes for a richer, more diverse user experience. Depending on the chosen video, it can also add an extra layer of meaning to the story of your firm.
A web visitor forms an opinion of your firm within three seconds of arriving at your website, so whether it's a subtle change of mood or your firm getting down to business, a video that makes a great four second first impression is well worth the investment.
Check out designer Fernando Maclen in action on the background of his website. Simple, sleek, yet incredibly intimate and evocative.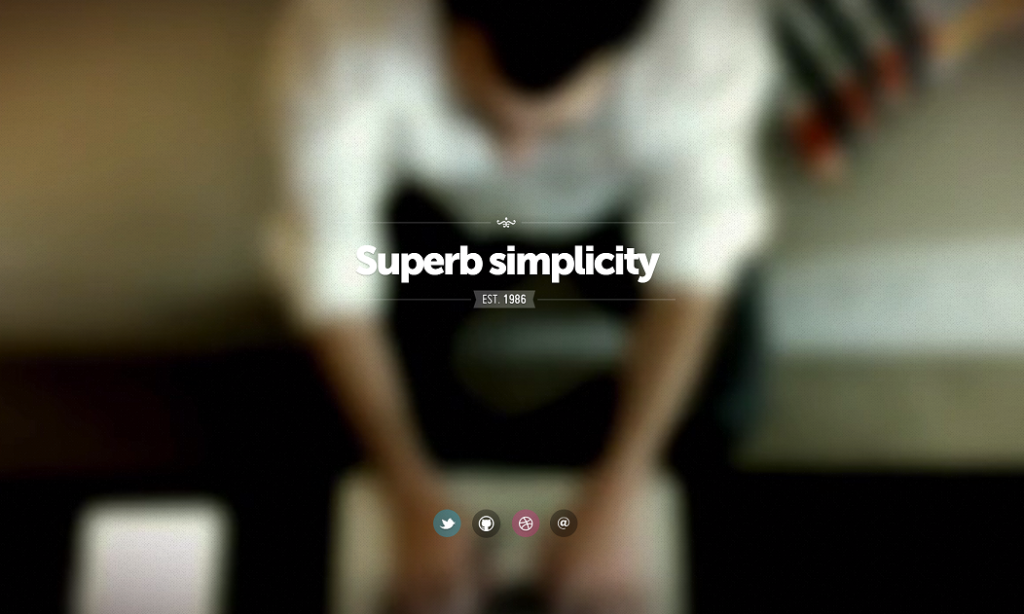 Bio
Aside from having a killer written biography or 'About Me,' adding a video of you or your firm is an excellent addition to the section.
It's obvious with the rise of social media that people are hard-wired for human connection, but despite our constant need to reach out, we still want to know everything we can about someone before we meet with them in person.
Not only that, but talking about our financial lives can be a daunting prospect, especially since coming to an advisor is, in some ways, admitting that we don't know how to manage our money or investments.
Finally, and frequently, when it comes to writing about ourselves, somewhere between flashing cursors and fingertips we lose our human voice and get a little robotic with our tone.
So with a prospective client's natural curiosity, the sensitive nature of the topic, and the impersonal tone technology can affect in mind, adding a video of you or your firm instantly satisfies that curiosity, familiarizes you to them, and infuses whatever lost humanity back into the mix.
And it certainly can't hurt any when your video happens to be as awesome as MarketingPro's:
(P.S. keep a steely eye peeled for our own upcoming adventure with video.)
Blog
Fresh blog content is essential for SEO purposes and important for reader engagement. Not only is video an excellent way to keep blog content interesting, informative, and entertaining, it's simply a fresh medium among the monotony of the written word.
An informative video can either supplement an article or speak for itself as-is. And always keep in mind that starring in the production yourself will showcase your expertise as an agent or advisor and help cement you as trustworthy, knowledgeable entity.