We've all been there... you're searching the web on your iPhone, Android or tablet and you come across a website that is just impossible to read and navigate. It's frustrating, it's annoying, and, frankly, it makes you want to scream.
What happens next? Nine times out of ten, visitors navigate away from the aggravating website and don't come back.
A responsive website adjusts its usability based on the device from which the website is being viewed. In layman terms, this means a website is easy-to-use (optimized) no matter how the user accesses it from including smart phones, iPads and other mobile devices.
As we all know, it's not always easy to navigate a complicated website when you're working with four inches of space and a two thumbs. A responsive website makes it as easy as possible for web users to access and utilize even the most complex sites.
Usually optimizing a website to become responsive includes simplifying the sites navigation and highlighting the most important information on the site (usually contact information, directions, etc.) for people who are on the go.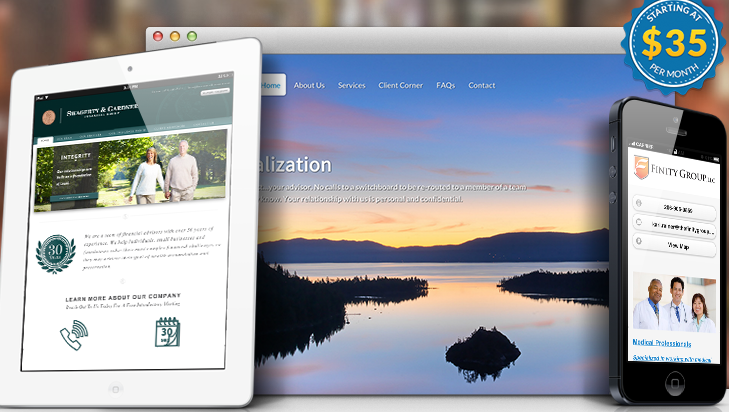 Financial-tech guru, Bill Winterberg, recently reminded us just how important responsive financial advisor websites are. Microsoft is just one of many technology companies who predict by 2014 that the majority of users will be surfing the web from a mobile device. Some experts refer to this as a 'mobile takeover.'
Whatever you choose to call the phenomenon, it's vital that your web marketing strategy is ready. Financial advisors who want to have a comprehensive and user-friendly web presence will be mobile-ready.
Some web providers make mobile compatibility as simple as the click of a button. If you're considering a new advisor site, make sure you ask how ready your website is for the mobile takeover.