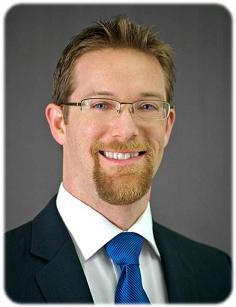 If you work in the financial industry, you may have heard of Bill Winterberg. If not, his bio as a thought leader in the financial and technology industries is pretty impressive. Winterberg is a writer, speaker and consultant in the financial services industry. His tech-saturated background has provided abundant opportunities for Bill to contribute to many well-known publications like Morningstar Advisor, The Journal of Financial Planning, USA Today, Reuters, The Wall Street Journal, SmartMoney and Financial Planning Magazine on a regular basis. In addition, Bill's critically acclaimed blog, FPPAD, provides up-to-date technology insights within the financial planning community.
Recently we were lucky enough to sit down with Bill Winterberg and pick his brain about the changing industry and what he expects will be key, vital factors when it comes to technology for financial professionals in 2013.
With new technology being unveiled regularly, it's easy to become overwhelmed with the pressure to stay updated with the constant change in the industry. We questioned Winterberg about what advisors should look for when acquiring new technology,
"There's a tremendous demand from advisors to better understand technology. They [are learning] to watch webinars, read blogs and investigate the variety of tools and technology available to them. Advisors are now ready to put some money on the table and make this change."
So, given the abundance of new tech gadgets available today, how do you select which tools are the right fit for you and your company? Above all, Winterberg advises that, "tools should be accessible from any location and on any device."
The bottom line? Make sure your new tools go mobile.
"Whenever purchasing new technology, planning is a key," says Winterberg. Not only do we choose what new devices we'll learn to master, we also have to decide from whom to purchase. Bill urges advisors to ensure that the vendor you select will give your firm the support you need to implement the new tool as seamlessly as possible.
For instance, migrating data to a new platform can be tedious and time consuming so it's important to have a vendor representative available who can assist you in the process. Winterberg says that, "lots of advisors would benefit by partnering with top technology vendors. There are also third-party consultants who are able to work with advisors," says Winterberg.
The bottom line? Ensure the vendor you select will help during the transition period.
Bill predicts that advisors will need to begin differentiating themselves to stand out from the crowd this year. He suggests using multimedia to attract clients online in 2013.
Winterberg's recommendation for getting ahead of the game? "Number one: great video content. Start by building a relationship with a video production company. This can be two or three people that own high quality cameras."
Advisors can use this video content in a variety of ways. "Put some video on your website. This video should describe the benefit of why someone should work with the advisor," suggest Winterberg. Using video is the easiest way to get directly in front of your target audience without spending precious time and money to set up a meeting.
The bottom line? Create a simple video that differentiates your firm and builds confidence with new prospects allowing you to win more business.
More than ever, we are finding that some tech tools just work better in harmony with others. How do you figure out what works for your company? First, you need to, "outline the requirements [of a technology will be used]...Do you need one piece of software or an entire suite? It's similar to when you buy a car, first you need to decide what you are looking for. Every car has four tires and a steering wheel [but] there's a large variety of different cars to choose from".
If you're trying to create a technology system that works together, there are some easy strategies to start with. While the possibilities are virtually endless, Bill recommends adding a mobile application to your marketing efforts, providing support videos and adding value by providing clients and prospects with business insight tools.
Check out Mr. Bill Winterberg and his blog here.
Photo: http://fppad.com/images/source/bw_t2.jpg