A couple of weeks ago we spoke with Financial Planning Magazine about how to get other people to share your message on social media. Financial social media experts like Victor Gaxiola stress that a "share" on social media, whether on Facebook, Twitter, or any other outlet boost your online influence. Why does this matter? You can think about in terms of value: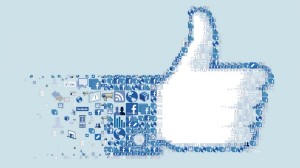 A "Like" = 1 point
A "Comment" = 9 points
A "Share" = 90 points
Essentially, a share indicates that, not only does someone agree with you and perceive your message as interesting, but they believe your message is important enough to share with their audience. Finally, perhaps even more importantly, your message reaches an entirely new audience that you probably wouldn't have had a chance to communicate with previously.
To drill down a bit further, having your audience "like" and "comment" on your online message is a fantastic start. These are great indicators that your audience is listening and engaged. But the "share" is crucial because, above all, it shows that people trust you and find value in what you have to say.
And there it was - that was the secret. Did you miss it? The secret to getting your social media message shared is providing value.
Now, this can be as simple as sharing your knowledge about a specific topic. As an advisor, people may already know your expertise in the financial industry. Establish your online reputation in the same way. Position yourself as an expert by sharing important messages that people can relate to.
Another way to provide value is to offer content that is useful to your audience. At Advisor Websites we do this by offering free ebooks, case studies and guides among other types of material. While you may not want to put the time into writing an ebook, try creating a budgeting-template that your clients and prospects can customize each month based on their own needs. Do you have a niche market you're prospecting? Try cooking up something specific for that market. For instance, if you target market are doctors, write a one-page document entitled, "3 Investment Tips for Doctors. This concept is transferable and easily customizable.
If you've got the time to create value in your messages, the ROI will be worth the effort.