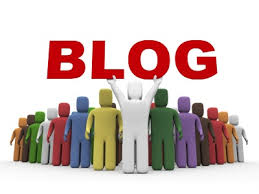 It has been a year since FINRA released Regulatory Notice 10-6, giving guidance on blogs and social media websites, and adaptation of social media has followed.
Many advisors got started with LinkedIn, because they recognize the networking opportunities that it offers, and followed with Twitter and Facebook. However, a commonly missed out opportunity for advisors is the chance to blog.
When creating a social media strategy, many people create accounts from the big three (LinkedIn, Twitter, and Facebook), and think their work is done. It's true that these three serve as a good place to start, but you shouldn't stop there. Once you feel comfortable using social media for business purposes, you are ready to expand your online presence in the form of a blog.
While LinkedIn can help you to expand your network, a blog can help keep your current network close. Twitter and Facebook can serve as good network to keep your clients updated on news regarding your firm, but what if your message is more than 140 characters? Naturally, this is where your blog will come into play.
One of the most popular fears that advisors have when it comes to blogging, is the subject of compliance. This is why it is crucial that you educate yourself with compliance regulations before you begin to blog. Many advisors also feel that their time restrictions simply don't allow them to spend the time educating themselves, and don't bother moving forward. It is important to note that the growth of social media is more than just a passing phase, and the effort required to manage your online presence will have a positive return.
A blog serves as a good place to start a discussion that can then expand to Facebook and Twitter, via Tweets and Likes, which allows your social media presence to become unified.
Possible Blog Topics for Advisors
Your analysis of current market trends
Advice for your clients
News about your firm
Interesting news about the financial industry
When writing blog entries it is a good rule of thumb to combine professional insight, but with your own personal tone. If your clients can recognize your voice coming from your blog entries, it can go a long way to develop trust and a lasting relationship.
If you want to get started with a blog and are an existing client, you can contact our support team for more information and setup. If you are not a client and are looking for a third party website to host your blog, you can check out Wordpress, or Blogger.
Keep in mind that when deciding to set up a blog, you must check with compliance to ensure that a blog is an approved practice.