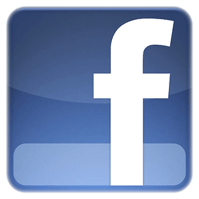 Facebook is an excellent platform for social interaction, which is of course why it is called a social networking website. At Facebook, most visitors come because they love to interact with their friends, post their photos, and do other social activity. However, it can still have room and prospect for a financial advisor to promote their brand or financial product.
Since the line between personal and professional is very narrow, it may be challenging for anyone to make use of social media overtly for business purposes. Additionally, unlike other businesses, financial institutions have some compliance restrictions laid down by Financial Industry Regulatory Authority (FINRA). But despite these spikes, financial investors and entrepreneurs have been able to get solid business traction by creating a successful media presence on Facebook.
Now, let me inform you about some guidelines which a financial institution must abide by.
First of all, if you are a representative of any financial firm, you cannot directly recommend any financial investment on Facebook.
Second, all conversation via social media must be preserved. An easy way to abide by this law, is to use a a company like Arkovi, that will take care of all the archiving for you.
Third, all the representatives of any financial firm who are engaged in interaction via social media like Facebook must be trained properly as per the policies practiced by the company. If no policy is in place, one should tread lightly, or even recommend that a policy be implemented.
Fourth, the static content published on the business page of your Facebook profile must be approved by your authority concerned.
And fifth, it is my own opinion that you may add a 'disclaimer' to alleviate or avoid any doubt from the mind of your visitors or fans regarding any alleged affiliation of your organization with any third party.
Now, I will urge you to understand the basic difference between keyword based advertising on Google and the advertisement that you post on Facebook. It is important to know that people on Facebook do not show keen interest to find any product by using the search tool. Therefore, your marketing campaign on Facebook should be solely focused on how can grab the attention of your reader by giving them an enticing offer or attractive incentive. Your potential customers will click on your ad only if they consider it lucrative enough to pay attention. Therefore, if you are able to offer something unique to your visitors, Facebook can work as a powerful tool for you to help expand your business.
This entry was submitted Karen Walker.