While pumpkin spice lattes and Halloween treats have left us feeling warm and cheery throughout October, these weren't the only reasons that have kept our team smiling. October saw an influx of outstanding websites. If you're a late comer to these blog series, here's the scoop...
Every month we feature 3 of our client websites that we find amazing. Think of it as us doing a little show and tell.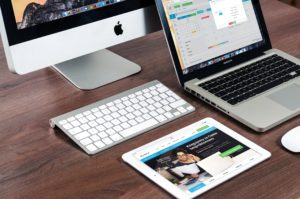 So what exactly constitutes as "amazing" you might ask? More often than not, people acquire a website for the sake of boosting their online presence and gaining credibility in their industry. A website is your personal marketing assistant, working around the clock for you 24/7, 365. But simply having a website is different than consistently maintaining and equipping it.
That being said, it's not enough to just have a website. A website that continually draws in traffic and grows your business is one that is equipped with the right content, design, functionality and marketing strategy. It's one that keeps current, in trend and possibly outshines it's competition. Websites that go above and beyond are deemed amazing.
If you need a little inspiration or would like to check out what other advisors are doing right, we have it all for you. Here are the top 3 amazing Advisor Websites in no particular order...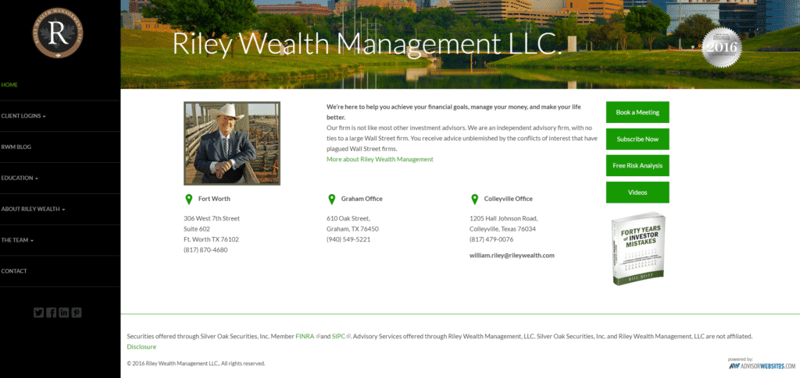 Design: Responsive // Pacific Lead Gen
One design element that struck out the most to me was Riley Wealth's simple yet smart navigation menu. Located on the left hand side of the website and running vertically down, finding your way around the site becomes a breeze especially when the number of menu items are kept to a minimal (exactly 7). According to website design principles, site navigation menus should only consist of 5-9 items to foster better usability.
I also love how only one accent color is used as links and call to actions throughout the site. Green, which compliments their brown logo (yes to earth tones), allows visitors to recognize that whenever an element on the site has the color green, it's clickable. Consistency is key.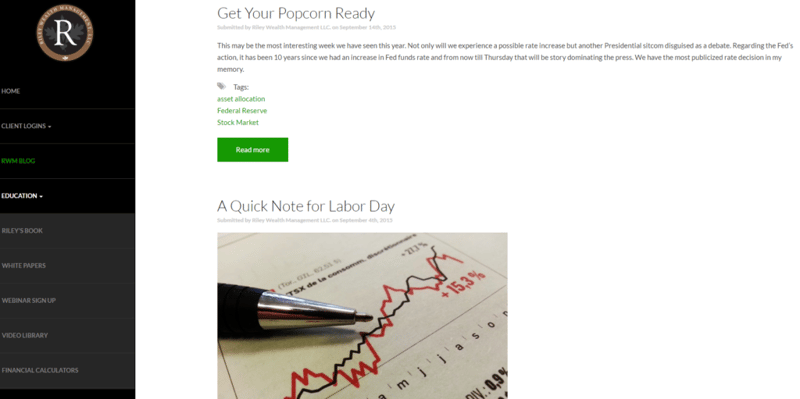 Content: Now, let's talk content. Not only do they feature a blog post on a regular basis, obtained from our periodical content library, but they also provide a plethora of resources such as whitepapers, webinars and videos.
Their content isn't limited to the written word; they break free from traditional text based web interactions and offer videos and webinars helping them sharpen their competitive edge.
Website: www.rileywealth.com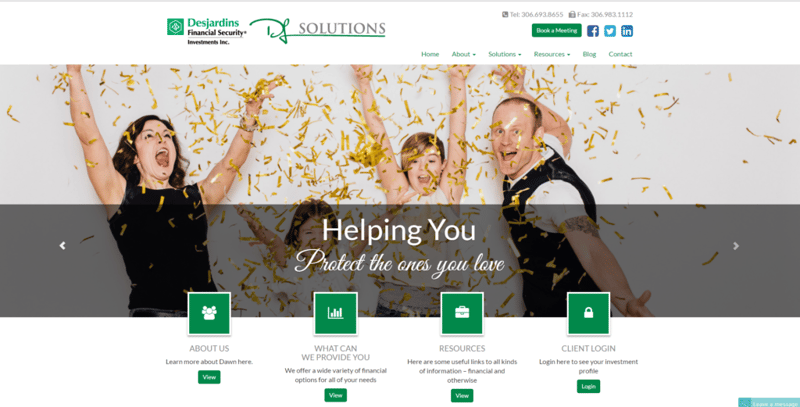 Design: Responsive // Jericho
Keeping within the same theme, DL Solutions also uses green to bring attention to clickable elements on their site. What they also do very well in terms of design, is providing visitors quick accessibility to information regarding their firm, solutions and resources.
Subfeatured icons located directly beneath the sliding banner provide viewers just enough context as to what they'll be clicking into. With just a few simple icons and a concise description underneath each category, viewers can find out exactly what DL Solutions is all about and why they should choose them over other competitors.
Content: Equipped with a video and newsletter library, DL Solutions also provides a diverse array of content types to their visitors. They also blog often, releasing on average 3-4 blogs each month!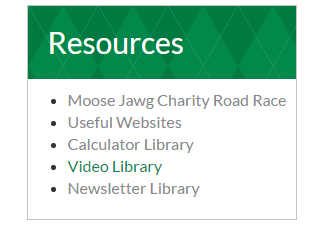 Website: www.dlsolutionsforyou.com
3. Axis Advisors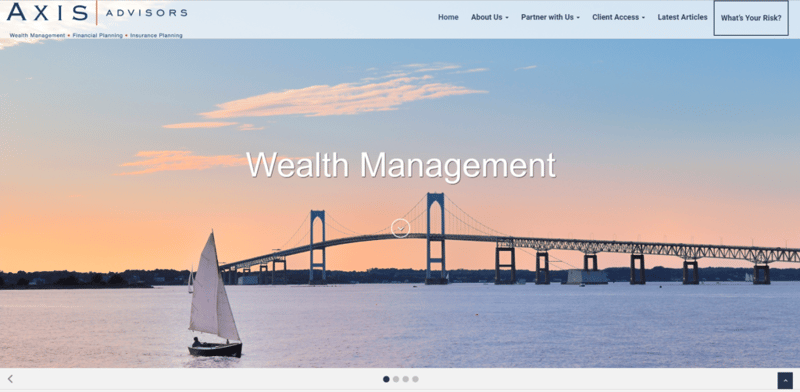 Design: Responsive // Shift Light
One of the biggest challenges I see advisors encounter is the ability to reinforce their brand throughout their entire website. The importance of creating a brand and maintaining its consistency has everything to do with successful digital marketing. Axis Advisors does a marvelous job at this by using its logo colors (both blue and red) as buttons, links and accents.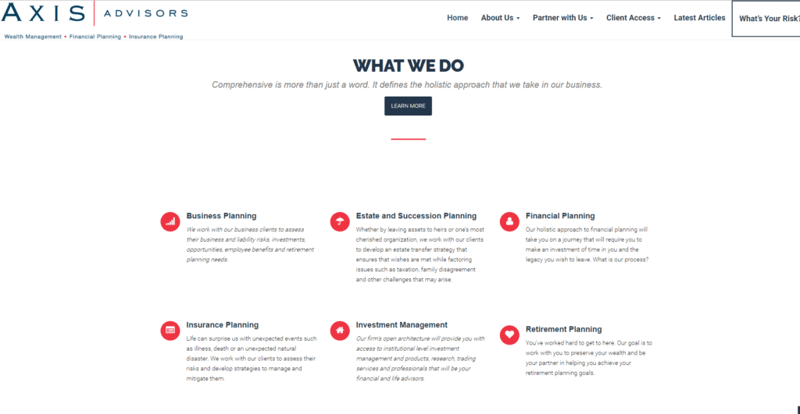 The sliding banner is also made up of banner images that contain a slight blue and red tint to them.
Although very minor, these design elements and details can make all the difference when it comes to marketing your firm and its brand identity.
Content: Incorporating various mediums to express a product or service is fundamental to creating engagement. Just think about it- if a website only contains wall after wall of text, wouldn't that be a bit boring, not to mention an eye-sore?

Axis Advisors uses a video as well as an accompanying brochure to illustrate who they are as a company. They also make use of our Vestorly integration which presents various news articles in a rotating carousal.
Website: axisadvisorsgroup.com