We are pleased to announce that the Advisor Websites™ team has created a brand new theme for financial advisors using our services.
The website re-design includes:
new layout for the home page (3 columns with customizable links to relevant sections on the site)
new sidebar navigation + links to social networking sites
new footer with latest blog entry, random testimonial and small contact form
new resources page where advisor can share links, calculators, documents etc.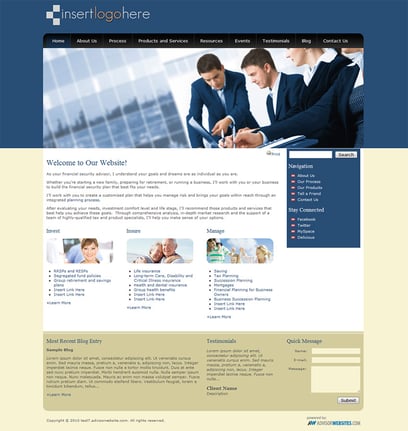 As always, every website we built is highly customizable. Advisors can edit all the text content, change pictures, add their logo & branding colors, share resources, add team members & partners, create testimonials, manage event and much much more...
Here is a quick example of how easy it is to change colors, logo and banners: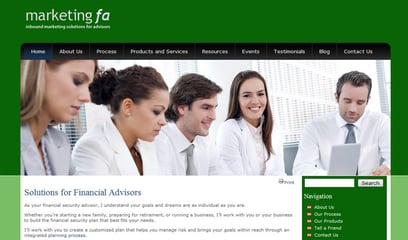 Interested in learning more? Request a personal demo or sign up for a free 30-day trial and see for yourself how Advisor Websites™ can help you grow your business by having a professional web presence.