This article is an easily digestible piece on how to do marketing using google trends.
Haven't heard about google trends?
Google trends (linked right here) is a service that shows popularity of search terms, relative to other search terms. Or on their own. This goes across multiple regions and languages. This really is a free, fast and easy tool. Probably the freest and easiest of them all.
Any financial advisor (or anyone at all for that matter) could do this on their own very easily.
It is a really handy tool.
How it works.
Best way to show is with some examples:
Step 1: Go to google trends.
Step 2: Put in a term. In this example below I only put in one term. The term 'financial advisor'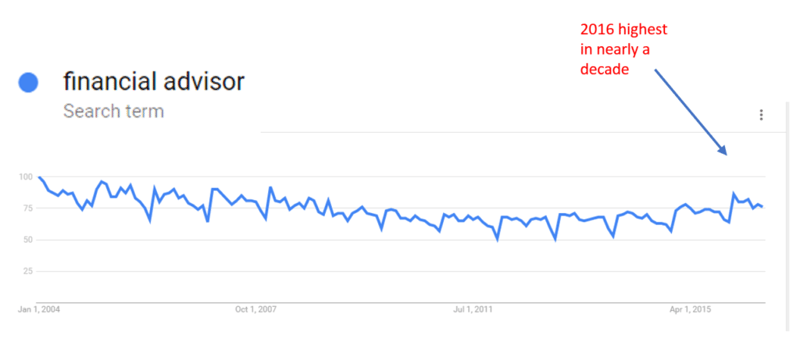 As one can see by this graph, now is a good time to be a financial advisor. The terms are more popular than they have been since around 2007-08.
Bonus graph below, shows the term financial planner is going down into the dumps for popularity. I wonder what it is about the term 'planner' that is not as liked as 'advisor.'

Step 3: Add more terms.
In this next one, I plug in 5 different terms. Financial planner, financial advisor, money manager, investment planner and financial adviser (with the e). As one can see, the term financial advisor is way more popular than any of the other ones.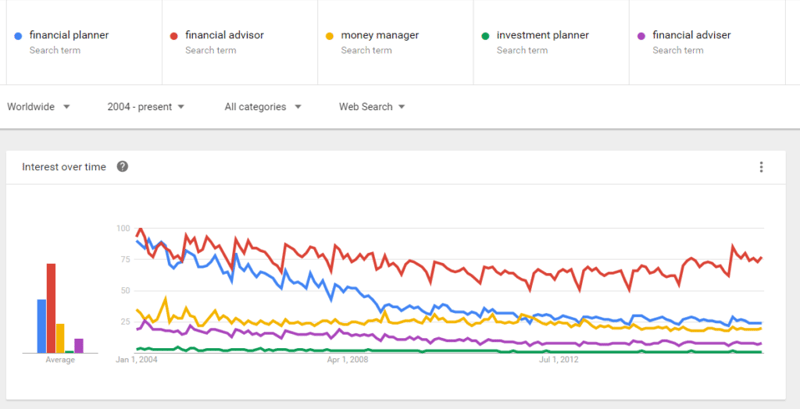 This next one is some generic words. Words that we may come across in our day to day as financial planners. As one can see, the stock market has been a bit rocky of late.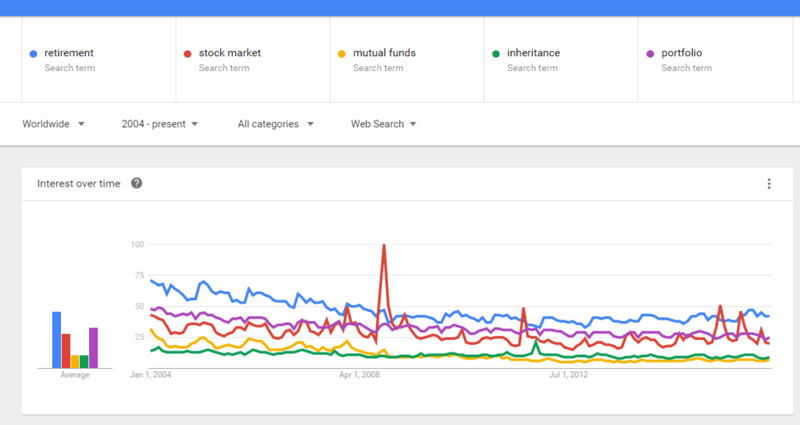 What about marketing channels? As one can see, SEO has always been popular.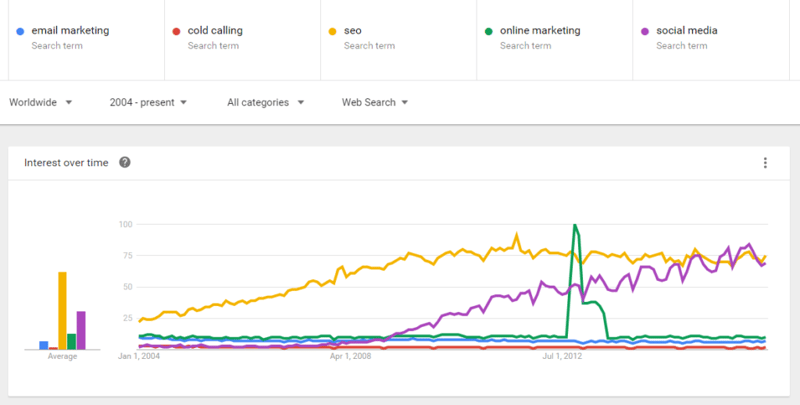 Which social network should I spend time on? Based on the info below, I would go with twitter as the must have.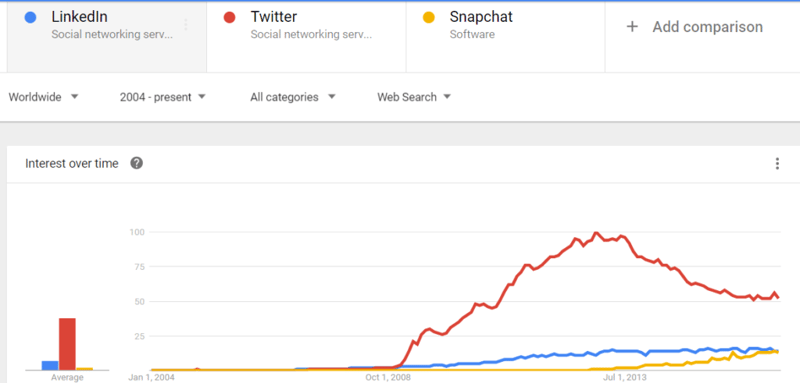 Why is this useful?
If you are planning, this is super useful.
For example, let's say planning content. This is a good way to scout for what is trending. It can also show you what isn't very popular anymore. This could work as as opportunity.
For planning a business, this can show you some high level stats on various niches in the industry.
Maybe choosing a domain name? This could help you pick something. The list of uses goes on and on for google trends.
As you can see marketing using google trends is a handy little tool. Give it a try, play with some terms.