Having a website is the key to building relationships with clients and creating an impactful first impression with prospects. But if your written content isn't top-notch, you'll lose your viewer's attention pretty fast. So what are the best practices for financial writing?
Meet Susan Weiner.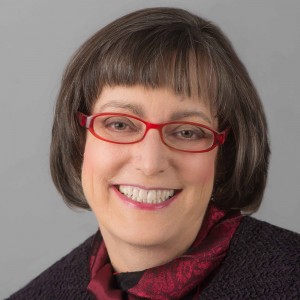 Susan Weiner, CFA, helps financial professionals to reach more clients and prospects through their writing. A writer-editor for leading investment and wealth management firms, she is the author of Financial Blogging: How to Write Powerful Posts That Attract Clients. She blogs at InvestmentWriting.com.
Website: InvestmentWriting.com Twitter: @SusanWeiner Facebook: @InvestmentWriting
Financial Writing is no easy task, so we asked Susan about how she helps financial professionals with their writing and her tips for best practices related to writing investment commentary, white papers, and blogs.
How long have you been helping financial professionals with their writing?
I worked on staff for two asset management firms before launching my business more than 10 years ago. One was an institutional asset manager that was a pioneer of investing in emerging markets. The other firm mainly worked with high-net-worth clients.

I launched my business after getting laid off from my job. It turned out to be blessing in disguise. I enjoy the variety of investment and wealth management clients that I work with as I write or edit their articles, investment commentary, and white papers.
My clients tend to be larger firms. But smaller firms need help, too. That's why I started giving presentations and teaching classes, starting with "How to Write Investment Commentary People Will Read." That began as a in-person presentation delivered to CFA Societies across North America. Now I deliver it as an annual webinar.
Why did you decide to focus on financial professionals?
That's the audience that I know best. I've been working with financial professionals since my first investment management job working on communications and Japanese business relations. I got my foot in the door there because I had a Ph.D. in Japanese history and had lived in Tokyo for three years. You'd be surprised how much writing a Ph.D. dissertation has in common with writing financial content. In both cases, you need to ask the right questions, digest a lot of information, and pull it together in writing. I enjoy taking a complex topic and making it clear.

What do you think is the biggest mistake when it comes to writing for financial professionals?
I have tremendous respect for financial professionals who write their own content despite not being trained as writers. Sometimes that lack of training can be as asset, as individuals express themselves in a distinctive way. Writers talk about having a "voice." A solo professional or a member of a small firm can sound like a real human being whom clients would like to work with.

The biggest mistake that financial professionals is they fail to achieve the 3 Cs of effective writing. To compete for attention amid information overload, they need to be compelling, clear, and concise. Communications are compelling when they speak to a need that the reader feels strongly about. However, most readers won't stick with you if your writing isn't clear, or if it's too long-winded. That's why I also stress being clear and concise.
What about the biggest mistake in blogging?
The biggest mistake is to avoid blogging because you feel that your writing isn't perfect. Your writing can survive having rough spots if you:
Identify a topic that a clearly define audience feels strongly about—Narrowing your audience will help your readers feel that you're speaking directly to them. That's powerful. Generic blog posts about topics such as retirement try to appeal to everybody. Instead, they appeal to very few. I describe how to identify and shape a powerful topic in Blogging the mistakes your clients make.
Display an appealing personality—People want to work with a human being, not an encyclopedia.
Write reasonably clearly and concisely—Does it seem heretical that I don't push for perfection? "Good enough" is fine with me. Still, many professionals need help with writing content that is good enough. In my financial blogging book and class, I provide checklists and guidelines to help you improve the quality of your writing.
What about white papers?
Bad white papers fail to identify a point and to proceed toward it. In contrast, the best white papers tackle a problem—and offer a solution. I say more about this in my post on the Top 5 financial white paper mistakes that sabotage your results.

One of the keys for white papers, as in blogging, is to identify a problem that your target audience cares about. Also, don't overtly promote your firm, except perhaps at the end.
Can you give us a tip for investment commentary?
Here's a tip that's easy to implement. When you share your commentary via social media, don't use a weak line like "First-quarter commentary." There's nothing intriguing about that. Instead, highlight a topic that you discuss in your commentary.
For example, "The top sector for 2017" will attract many more views than "First-quarter commentary."
Here's a more challenging thing to do: say something provocative, or at least express an opinion. For example, you can make a prediction. Some writers wonder if predictions are too risky for investment commentary writers. I believe that predictions are good, even if they turn out to be wrong, as long as they show a sound approach to thinking about the issues.