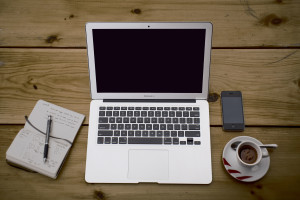 You know the "name of the game" is increased traffic. And you wonder how you can accomplish this on a very small advertising budget. Well, here are six marketing techniques that almost every advisor or insurance agent can use to increase website traffic. Not only are these methods easy to employ, they're absolutely free.
1. Become a resource for free online advice to potential consumers
Participate in user communities that are part of your business niche. Demonstrate your expertise and help others out with your advice. You'll begin to develop a solid reputation. Then, when participants decide that they are interested in purchasing a related product or service, you will be the one people think of. When their friends and family members ask for recommendations, they'll be sent directly to your website. This is a part of establishing your "brand" as an expert.
2. Enter the world of blogging
There are several ways to approach this. You can create a blog that is attached to your company website. Just be sure that you don't overload your posts with keywords. The folks at Google and other search engines tend to shove websites that have too many keywords and not enough content. If you aren't ready to create and maintain your own blog, you can begin by following other bloggers in your niche. Post positive feedback and ask good questions. Soon, other followers will want to learn more about you, and your website. Finally, look for websites that accept guest blog posts. Many of them will allow you to link back to your own site in exchange for the content that you provide. These sites should not be direct competitors, but they should be in businesses related to yours.
3. Search Engine Optimization
If you've done any research on driving traffic to your website, you know that this comes up over and over again. This is, to put it simply, because it works. It also doesn't take much effort to see some good results. Remember, SEO isn't something you need to pay for. There are plenty of free tutorials on the internet to get you started. One quick way to get started is to build a sitemap. Google has a free tool for doing just that. The other important method of increasing your SEO is to become blogger who provide readers with really high quality content and information. And that same high quality should exist on all of your site pages too. Sites and blogs that focus on content and information first and sales pitches second are likely to be rewarded by search engines.
4. Optimize your website for a variety of browsing experiences
Was your website designed for desktop PC users with IE? Is it compatible with Firefox, Chrome, or Opera? What about mobile use? Does the interface work on those devices? If the answer is no, it may be time to consider mobile rendering to ensure that every user has a good website experience.
5. Don't just concentrate on text
Create some descriptive or instructional videos and post them to YouTube. Link back to your website in the description. Then embed a link to your videos on your website. And adding media to your site and blogs will cause visitors to pause and take notice!
6. Make smart use of social media accounts
If you don't have a Facebook presence, create one. After that, stay active. Post relevant content every day. Seek out other businesses with whom you can form a mutually beneficial relationship. Use your account to highlight community events and to announce discount programs and other special events.
Finally, don't solely focus on Facebook. Branch out and create a Twitter, Google +, and Instagram account to reach out to more customers.
- - -
This post was authored by Kateline Jefferson. Kateline believes that only through experiential knowledge does one become an engaging and creative writer. Her degree in Journalism and a host of real-world study and experience has made her a permanent and popular blogger for PremierEssay.com.
- - -