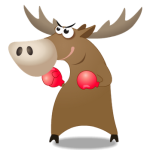 A pivotal moment in time, an instance marked by change; indeed, it's that occasion again where a new month has rolled around the corner and tackles you unexpectedly (as they all say, "time flies"). Upon welcoming a new month, we often find that our website needs a quick fix-up, a minor tweak, or a slight revamping to give it that extra appeal. Thus rises the only question that matters.... what about compliance? Can we get a guide to quicker compliance approval?
Yes you can.
Here is a short guide to quicker compliance approval:
While support at Advisor Websites maintains their reputation for providing effective answers and speedy service, a small yet imperative role to ensure updates are made on a timely manner lies in your hands. Believe it or not, advisors can also play a vital role in ensuring that live website updates appear on time and …better yet...fast!
#1. Plan Ahead

They probably taught you this during those rebellious teenage years, to "plan for your class the next day, plan what you're going to bring for lunch" and of course, who can forget the repetitive reminder, "plan for your future!" Although walking down memory lane and reminiscing about our younger days can be nostalgic, we can all agree that the act of planning is…well, pretty important to all corners of life. While this is so, updating your website does not fall short of being just as significant.
When you plan on the content you would like updated, consider thinking about its location on the website. Sure, the new verbiage you plan on adding sounds phenomenal, but will it fit perfectly on the sidebar as you hope it would? Will the video you intend to include in the blog post effect the disclaimer at the bottom of the page? Thorough planning is key to steering clear of potential content re-edits and thus, extra time allocated to updating your website, as well as (shall I say it…) rejected content by compliance.
#2. Proofread

Nothing is more dreadful than coming to a realization that the latest content approved by compliance has a rather obnoxious spelling mistake within it. Sometimes, compliance may even reject content that contains many misspelled words. The aftermath: having to re-edit the content and returning to the compliance review process...aka. the waiting game. To skip the delay, proofread your content with a keen eye.
#3. Time is of the Essence
How many times have we made it our new year's resolution that we will put an end to one of our guiltiest pleasures in life: procrastination? Whether it's procrastinating on studying for that final exam or leaving the task of walking the dog till next week, it's alright to let ourselves slip and slide a bit on the subject of procrastination. Yet, this isn't (I repeat, ISN'T) the case for your website.
Your website is made to represent what you have to offer as a financial advisor. What your services are. What your brand reflects. When it comes to having fresh website content made available to your clients, time is truly of the essence, especially for advisors that are under a compliance workflow.
Despite the support team's haste services, sometimes live content can be delayed due to the compliance review process. As a result, it is always wise to submit update requests to support at least a month in advance before the desired time of it appearing live on the website. Yes that is right. One whole month. You don't want an event posting live on the website by the time the event is over! So plan, proofread and submit content in advance to your compliance officer! You'll thank yourself in the long run.

For more information on how long compliance takes follow this link. The top FAQ on this link has a short reminder on what to do. And has links to our support if you want to discuss with our team.