There is no crystal ball to gaze into and see the future of the financial profession, but picking the brain of industry insider, Bob Veres is pretty close. And guess what, all you have to do is pick up the phone! On Thursday, February 20th (yes this Thursday) the very first Financial Thought Leaders Round Table discussion will kick off with Bob at the helm. He's here to help answer your most probing questions on the future of this ever evolving profession!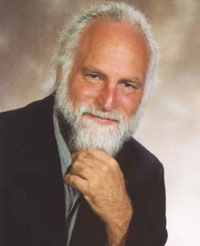 A little about Bob Veres - long-time industry authority Bob Veres will lead our inaugural round table discussion. Veres and a panel of practicing advisors will discuss their ideas surrounding practice management and the future of the profession. Over his 20 year career in financial services, Mr. Veres has worked as editor of many prominent financial publications including Financial Planning magazine & the Journal of Financial Planning. He has been named among the most influential people in the financial planning profession and recognized with some of the highest awards in the industry. Here's your chance to listen to industry expert Bob Veres and other financial professionals share their wisdom with listeners, and all you need is a phone.
What do you want to ask Bob Veres?
Submit questions in advance by email to marketing@advisorwebsites.com
Tweet @AdvisorWebsite using the hashtag #AWlive
Date: Thursday, February 20th
Time: 10am PT
Duration: about an hour
We hope you'll join us for this special event. Click here to learn more about this series and upcoming speakers and topics.