The economist has a fascinating article exploring the rise of tablets and smart phones.
For around 30 years PCs in various forms have been people's main computing devices. Indeed, they were the first machines truly to democratise computing power, boosting personal productivity and giving people access, via the internet, to a host of services from their homes and offices. Now the rise of smartphones and tablet computers threatens to erode the PC's dominance, prompting talk that a "post-PC" era is finally dawning.
How will this "post-PC" era affect you? For one, it means that web developers must adapt to the needs of mobile devices when building web content. Is your website mobile phone ready?
Take a look at the statistics below and view the global breakdown of gadget sales.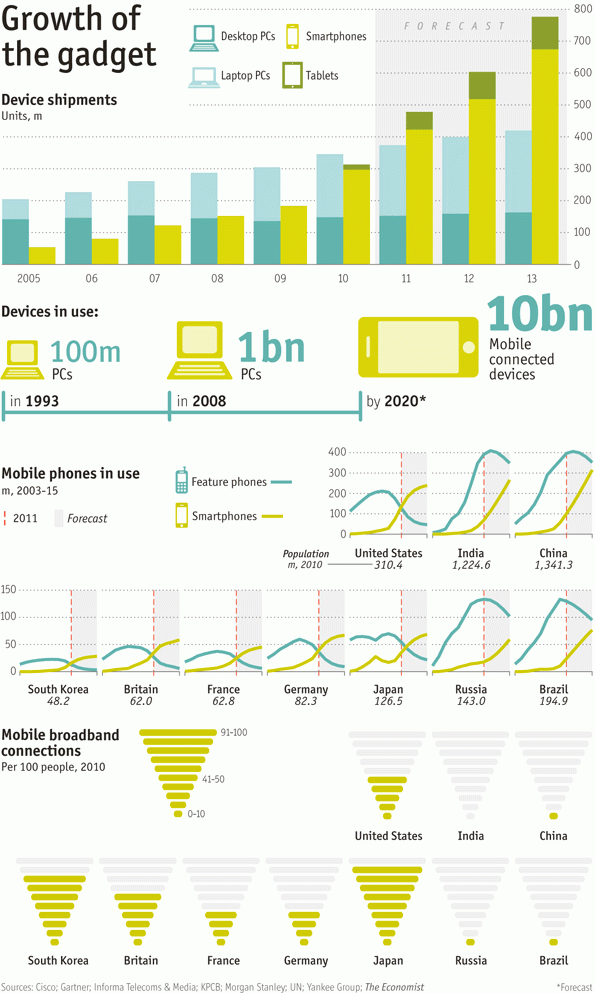 img src: http://media.economist.com/sites/default/files/imagecache/full-width/20111008_SRM111.gif