If you have not heard of snapchat by now you need to drop everything and get yourself informed on the fastest growing social network for 18-29 year olds. As a financial advisor you probably use the following platforms to market your business such as Facebook, LinkedIn, Twitter, Youtube, Instagram, Google Plus, Investopedia's Advisor Insights, and NerdWallet to name a few.
With over 100 million active users in Snapchat and more Businesses using Snapchat to cater to consumers, more Financial Services are looking into Snapchat to captivate the 100 million daily active millennials. Could Snapchat be what the FinServ world needs to liven up their marketing to the next generation?
Here's a basic overview of how to use SnapChat:
For those of you who don't know, Snapchat is a social media app that allows users to send photo and video messages (these are called "snaps") for a limited time from 1 second to 24 hours depending on what you set.
Snapchat is broken down to different categories:
#1. Stories
Snapshots in video or audio which can ben only seen by your friends list for a span of 24 hours
#2. Discover
This is where publishers such as ESPN, Buzzfeed, CNN, MTV, Vice Media can upload content for users to access.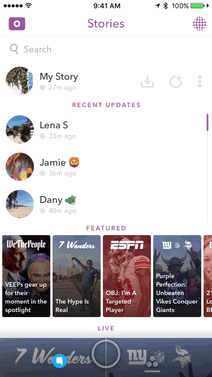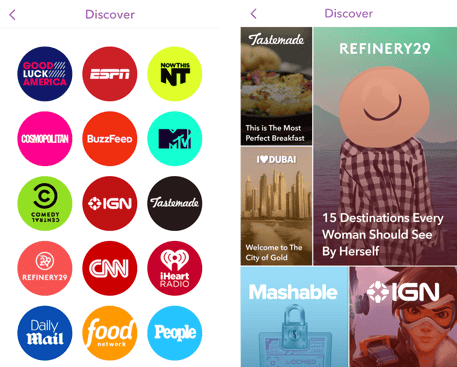 #3. Geofilters
These filters are dynamic art/graphics that you can add based on your location. See our example below when we purchased a Geofilter for the FPA Annual Conference in Baltimore, and an example JP Morgan used target recent graduates in college campuses: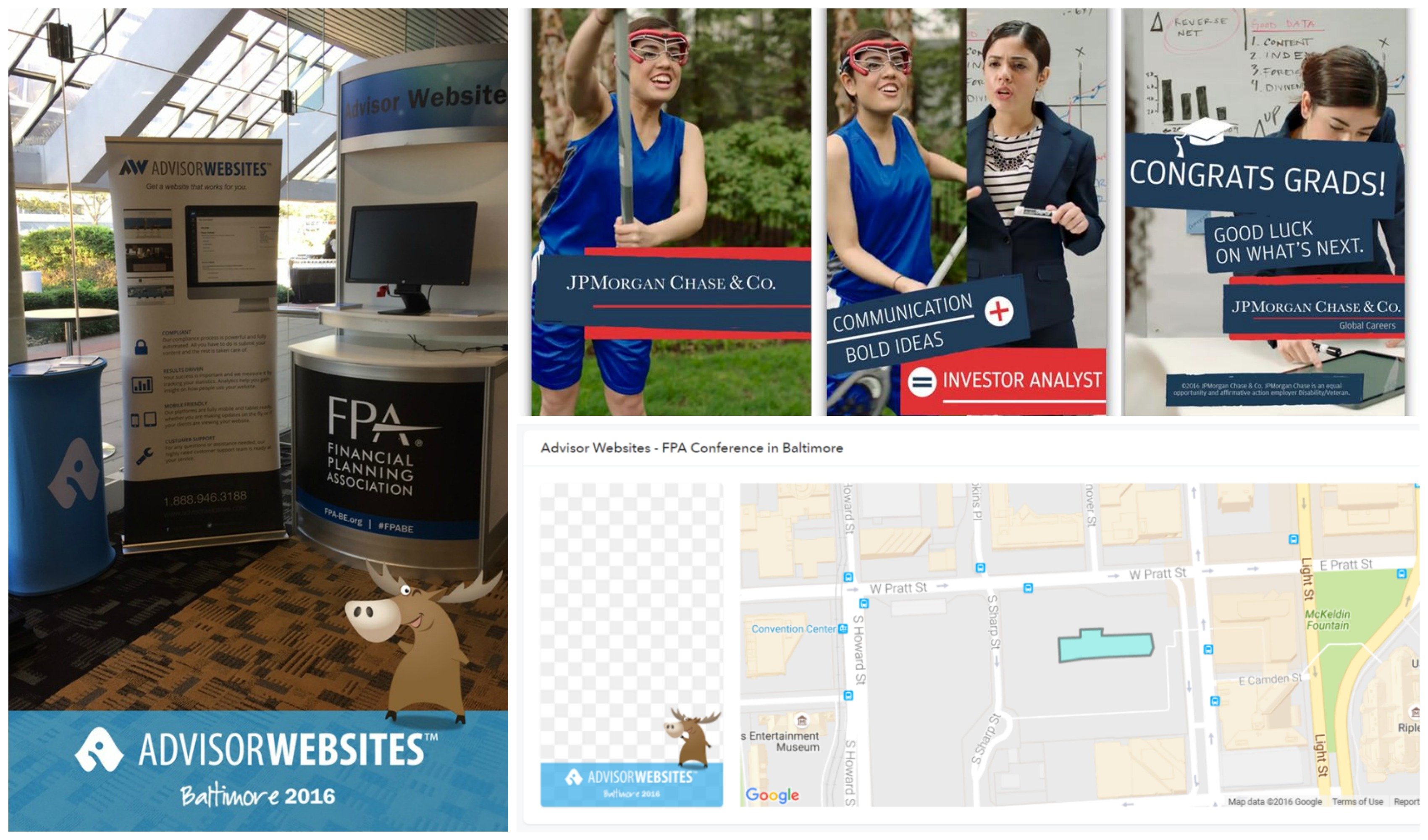 #4. Lenses
Allow you to alter your selfie pictures to look like animals, swap faces with your friends, or other bizarre masks.
Financial Institutions / Services Using Snapchat
There has been an increase of enthusiasm for financial institutions dabbing into the Snapchat advertising. Here are a few:
JP Morgan has taken over Snapchat feeds of college campuses to target recent graduates. Read about the article HERE.
Danish Insurance Company Alka is testing out the field to sell insurance to young people on Snapchat. Click HERE for more.
Australian Insurance Company AAMI has shown us that it isn't nearly as difficult to engage with the ever-elusive millennial.
Goldman Sachs taps Snapchat for recruiting millennials. Learn more HERE.
Bank of Ireland uses Snapchat to connect with younger customers. Find out more HERE.
According to Financial-Planning.com
According to the article here, most Financial Advisors are still using the 3 main social platforms such as LinkedIn, Facebook and Twitter. Although, Snapchat still in its infant stages for Financial Advisors, it can still be a useful tool to build a positive atmosphere for you brand among millennials. Let us know your thoughts by adding a comment below.
Our Opinion
Snapchat is all about the visuals which can be very engaging and you have the chance to be more personable with your clients. When clients see your professionalism and personality, you immediately build a connection you can't get through a post on Facebook or LinkedIn.
Why are blogs filled with graphics? Why are there cover photos at the beginning of an article? It's all because of the visuals. They are not only aesthetically pleasing, they are the magical solution that appeals to and engages with clients.
There is a growing number of companies that are taking advantage of Snapchat as the new marketing stream, meaning that Snapchat is getting overpopulated with branded content and companies trying to capture clients. There is still an opportunity to generate leads, but it's getting more and more tough. Companies need to be creative and artistic in order to get users to willingly use their Snapchat Geofilter.
Snapchat Discover is also hard. The younger demographic want updates on celebrities, concerts or whatever is trending. Snapchat is the perfect place for those millennials because it allows video to be viewed in a first-person perspective. With all the content that currently populates the Snapchat newsfeed, Financial advising can be considered a niche market in the Snapchat world. Nowadays, the older demographic are exiting, meaning financial advisors need to find new methods to target the growing and upcoming generation. Snapchat might just be the secret answer key that no one else has discovered yet.
Do we recommend Snapchat for financial advisors? If you have the time, why not? Snapchat is filled with opportunities like all other social media platforms. Just don't forget to think about compliance when creating your content.
This article was written by Advisor Websites Marketing team: Lester Tiro and Sean Qu