We are excited to announce the launch of our new blog series: Tips & Tricks for Writing a Blog as a Financial Advisor.
Over the next few weeks, we will be interviewing some of the top bloggers in the financial services industry.
Our first blogger is Michael Kitces.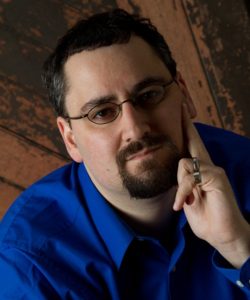 Michael Kitces is a Partner and the Director of Wealth Management for Pinnacle Advisory Group, Co-Founder of the XY Planning Network and New Planner Recruiting and the publisher of the leading financial planning industry blog Nerd's Eye View.
I got to chat with Michael to hear his insights on how he got started blogging, the value it has had to his career, and his tips to other financial advisors thinking of starting their own blog.
Blog: www.kitces.com Twitter: @MichaelKitces
How long have you worked in the financial services industry?
I've been in the financial services industry for 17 years.
When did you first start blogging?
I started blogging lightly in 2008 in combination with a premium paid newsletter service to provide continuing education for financial advisors. However, the blogging part didn't work very well, so I decided to abandon it. I didn't seriously return to start building a blog until the fall of 2010.
Why did you start blogging?
I felt like a had some things I wanted to say about the industry, that didn't fit the continuing-education focus of my newsletter service, and I wanted a venue to be able to say them. My industry commentary was regularly published in print at that point, but I was tired of the physical constraints of writing for print (i.e., word count and column length limitations).
I knew I had a skill set in creating content that would be helpful for other people, I just didn't know how to get it out there. I had a lightbulb moment when I first joined and then saw the growth of Twitter. I realized that there were other people on Twitter and they were sharing really interesting stuff, and I was consuming it on my personal newsfeed. I thought, hey I can be one of these people too, and share my content so it's part of everyone else's personal newsfeed throughout social media!

With blogging, I have my own space, so I can write about whatever I want, however long I feel it needs to be to cover the topic.
How has blogging impacted your professional career?
It's been night and day. Hard to describe how significant the impact of blogging has been on my career.
My income has grown more than 600% in the past 6 years. Blogging has powered the growth of half a dozen businesses that I'm a partner, co-owner, or founder of. These businesses have been built and developed primarily through relationships created by blogging and social media. It's how people get introduced to our businesses.
How often do you post a blog?
It has varied over the years. There was a point where we were publishing 2-3 days a week, then just 2 days, then about 5 days a week, then back to 3 days a week. Now we've slowly built it back to 5 days a week.

The reason why it's varied is that we've been testing what our readers respond to. Because you can measure and track all the data on blogs. We would look at the activity and see how people were responding. If you post too much, and/or content that's not relevant, you'll see it in the traffic and engagement data, as your readers fall off.
There's so much written about how short everyone's attention span has become, and how we're overwhelming them with content. That may be, but our data still clearly shows that when you persistently provide value, people will show up, and respond positively.
What is the best way for coming up with blog topics?
Whatever clients are talking about and asking you questions about!
I use Evernote and keep track of any questions I'm hearing from clients or others who do business with me. I'm constantly jotting down notes about what people are asking me, that I might answer in the form of an article.
As a result, when it comes time to blog, I'm literally just answering the questions people are asking me, that I've already written down. And the more you talk to your clients, the more ideas you'll get. Right now I have about 300 potential blog topics written down in Evernote that I haven't had a chance to write yet.

This does highlight a notable challenge for advisors: if you run a blog (and an advisory business) based on generalist, and just trying to answer broad questions, it's going to be hard to succeed. Because now you're creating the same generalist financial content as websites like Marketwatch, CNBC etc, which means you're going to face huge competition for your writing to actually be read.
The key to being successful in blogging comes with having a niche or specialization or some other unique perspective, so you have having something to say that can't just easily be obtained. Basically, you either need to be brilliantly unique or specialized or niche-focused enough that people get specific answers to their unique questions. In practice, it's a lot easier to do the latter, than be naturally born to succeed at the former.

How do you find the time to manage your professional career and be a blogger?
You need to figure out what you do best and hire a team to help you get for the rest done. My skill set is producing the content to share my expertise and bring in business, and I've hired a team of people around me to help with as many other tasks in the business as possible.
As a result, I don't even take clients directly now. They may contact me to do business, but I have to inform them that "we" would love to work with you and then introduce them to some of the other advisors in our firm. The same in working with one of my partners in one of the other businesses.
Blogging has given me an ability to bring in business to the firm. But as a result, I focus my time on doing just that, as much as I can. You can't do everything for everyone.
The irony is that I'm actually an introvert as well, and was never interested in networking and other business development strategies. Ultimately, the key for me was that blogging is simply a much better (and more scalable) avenue for doing business development!
Did you make any mistakes when you first started blogging?
By far my biggest mistake early on was assuming it was just enough to just have good blog content out there, and let people find their way to me, or follow me on social media.
The problem was that there was no way of bringing people back to my blog, after they found me the first time. Because to bring people back, you need an email list. And I was not building an email list!
Growth of the blog happened, but it was very slow for the first 2 years, until I started asking for email addresses and inviting people to sign up to get our latest content with very specific calls to action.

In essence, you can produce valuable content, but that doesn't mean you're forming deeper relationships that help people to ultimately do business with you. Because the reality is no one is going to read one article and then think, "wow, this is brilliant, I want to give this advisor my life savings now!"
Once I started forming relationships with readers by getting their email addresses and drip marketing them with regular content, that's when I started getting inquiries (i.e., leads) to do business with. In fact, they all seemed to contact me with the same email:
I found your stuff a couple months ago, I signed up for your email list and I've been getting your emails for 6 months now. Now I've had a problem come up, and I need some help. I've been reading your work and I trust that you're an expert. How can we work together?
People reach out to me not because of one article, but because they've signed up for our list and see dozens of our articles (via emails) over time. Those ongoing emails continuously show them you're providing value, and keep you top of mind to them.

What is the best way to promote your blog?
There are three ways:
Email. This get's people returning to your blog.
Social media. Get's people aware of your blog.
Google organic search. This comes with building credibility (in the form of SEO) over time. Eventually Google will recognize that you're a leading expert in the subject, if you really put out the content to demonstrate that expertise.
If you could only give one tip to an advisor out there thinking of starting a blog what would it be?
Get a clear picture in your head of who you are trying to write for... who you want to reach to do business with.

If potential clients are the people you're trying to reach out to, then write for your typical client. But you have to really think about your target market... what's the problem that keeps them up at night? Your goal is to be the answer that appears on Google when people are searching for solutions to those problems.
What Key Performance Indicator do you look at to measure success?
Google Analytics is amazing for tracking the KPIs of your blog. I'll look at page view activity, unique visitors, and how often traffic comes back. It's interesting and valuable to understand if the people reading my blogs are loyal, returning readers vs. just random internet traffic.
I'll also look at the conversion rates, so how many visitors actually sign up for the email list? Because those are the ones most likely to someday to business.
How long did it take you to start seeing positive results from blogging?
It was probably between 12-18 months before I really started seeing some tangible results.
Which, notably, is a lot. It took about 2-3 articles a week, adding up to more than 100 posts... just doing it over and over again, and hoping that it would work. But we could measure the KPIs and could see that blog traffic was rising and people were engaging and starting to return. That was ultimately the funnel of activity that drove the business growth.
If you could give your younger blogger-self one piece of advice, what would it be?
Avoid the mistake that initially set me back about 2 years: not being focusing on building a mailing list.
There is so much discussion that email is dead. The reality is that email is so much better of a mechanism than social media for building ongoing connections that you can do business with. Looking back, my most loyal readers, and the people that I would ultimately do business with, were connecting to me via email.
Remember: you're not in the content business, you're in the relationship business. Don't just wait for people to come back to your site. Connect with them, so you can maintain and build the relationship.