LPL Focus 2016, is right around the corner (only 2 weeks to go, yeah!), and our company, Advisor Websites, an official Vendor Affinity Program member, will be attending for the first time ever. It would be an understatement to write that we are excited to attend Focus...
If you like to talk about technology, love watching Canadian hockey, want to contribute to the LPL Foundation (more about this below) or simply would enjoy hanging out with the coolest kids on the block, we challenge you to find us on the conference floor... & ask us why over 1,700 reps with LPL already use our website builder.
Hint: we are so awesome even Will Smith could not resist coming to our Vancouver office to strike a pose in front of our blue AW Force booth (this is what you have to look for by the way).
You may also spot one of us walking through the convention halls sporting our brand new t-shirts pictured on the right.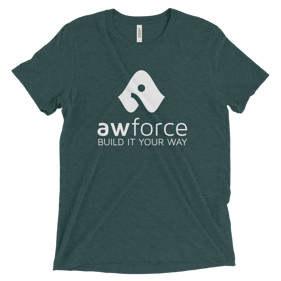 Don't be shy to say hi!
We may have a surprise for you :)
LPL Foundation contribution
We have also decided to help raise money for the LPL Foundation by providing a cellphone charging station at our booth. All we ask is for a small donation in return. All the proceeds will go directly to the LPL Foundation.
Alright, that's all for now. See you in San Diego!
- Taylor, Michael, Alex and Loic
Advisor Websites an affinity website vendor with LPL Financial