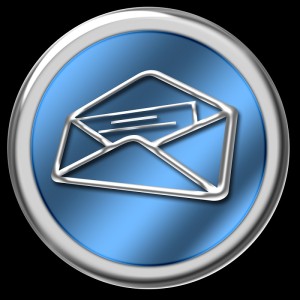 As more financial professionals get up to speed on social media, I've noticed that they sometimes forget that tried-and-true email is still a great way to connect with clients and prospects. Utilizing both email and social within your digital marketing (and even tying campaigns together) can be incredibly powerful. The possibilities within email have evolved, including just how personal a customized campaign can look and feel.
Maybe you're one of those early-adopting technophiles who believes that email is dead. But in a great article in The Atlantic, "Email Is Still the Best Thing on the Internet," Alexis C. Madrigal writes convincingly that "email is actually a tremendous, decentralized, open platform on which new, innovative things can and have been built."
That includes your next innovative email campaign, which feels genuine and offers personal services that add value to a client's life. With that in mind, here are five best practices to keep in mind as you create a customized email campaign:
1) Know Your Customer
An excellent method of understanding your target audience is to create "personas" that identify the characteristics of each client group you serve. The persona should include demographics such as job title, industry, special interests and goals.
Once you have determined these characteristics, you can group clients and prospects into the persona that they fit best. This will help you segment your emails, so that you can customize them to fit each persona. By slicing your email list into smaller groups, you'll be able to write personalized, targeted emails that speak to the different sorts of contacts in your database.
To use a marketing term, "segmentation" of your customer base is key. Remember, nobody wants to feel like a lead. Prospects, no matter how tech-savvy they might be, like to know they're connecting to a real person. You.
2) Collect Individualized Information
Keeping a huge list of email addresses is a great way to get started on lead intelligence. But there's so much more you can do with them. For example, you can further develop your initial personas with lead-capture forms that link from your email to a web landing page. When people fill out the forms, you can gain additional insights into individual customers by knowing everything from their complete name to their business and industry to their Twitter handle to the best time to call.
Ideally, your customer relationship management (CRM) system will integrate with your marketing software so that you can track emails you've sent to a client or prospect in the past as well as content they've downloaded from your website and any previous phone conversations.
3) Use the Right Language
The tone of voice and wording you use in your emails are just as important as your careful segmenting of a customer database. Be sure to use language and content that align with the people and segments you're targeting.
For example, if you're sending an email to clients and prospects who are facing the prospect of paying for their kids' college costs, write a message that reflects those concerns and speaks of the benefits of college 529 savings plans.
4) Track Your Success
Using your CRM, you can track the success of an email campaign and coordinate with staff in your advisory practice. This will help you avoid duplication or sending competing emails to leads. Be sure everybody knows about the types of segmented emails that your firm is sending out.
By keeping track of your firm's email history, you can also track which clients and prospects have opened and clicked on links. This provides a powerful method for further personalizing email content, because tracking helps you build profiles of the content – webinars, for example – that each prospect responds to positively.
5) Grow Your Email List
A recent Advisor Websites blog post talks about Robbie Richards' poll of more than 60 online marketing experts to see which tools they use to grow their email lists. First and foremost, the assumption is that you have a website, which goes back to what I said I about lead-generating landing pages.
The top email acquiring tools as voted by the experts are:
LeadPages, which creates attractive and actionable landing pages
SumoMe, which shows how well your pages are converting
MailChimp, which lets you create, send and track emails
This post was authored by Amy McIlwain and originally appeared here at Financial Social Media.