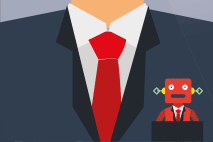 We've been talking a fair amount about Robo-advisors this month but... what even is a Robo-advisor?
You know that they've made an indelible mark on the financial services industry - entrenching it in technology to the point of no return - but do you know what actually puts the 'Robo' in Robo-advisor?
Let's find out!
In the simplest sense, a Robo-advisor provides online portfolio management without human involvement. To perform this task, Robos use automated investment solutions, also known in the industry as 'rebalancing software.'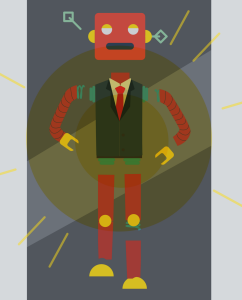 It's worth noting that Robo-advisors actually run the same algorithms and portfolio management software that 'Real' advisors have been employing in their practices over the last ten years.
Robo-advisors stick mostly to allocating investments and stay away from areas such as estate and retirement planning and cash-flow management, which require advice and one-on-one guidance, or, in other words, a human advisor touch.
Unfortunately, all of that said still doesn't quite nail down a proper definition because, as an entity, Robo-advisors have evolved since the term was coined (perhaps as early as 2002), making it an outdated one, if not a misnomer altogether. Today, 'Robo-advisor' is a broad category that encompasses many types of financial tech strategies.
Here are the most common Robo practices seen today:
Starting at the top with the 'most Robo' or 'purely Robo' are companies such as Wealthfront and Betterment that only do online investment management. They pick the ETFs, run the algorithm and rebalance, all with minimal human involvement.
Next are existing RIAs that create Robo sub-brands online. These sub-brands offer the same services as their human-counterparts, just managed with technology.
Then there are subscription services that offer more of an ongoing planning engagement. They don't manage money, but do give advice and guidance for a monthly fee. One such subscription service is LearnVest.
Human and online combos also exist in the advising world, with CFPs behind the scenes of a tech front-end, like how Personal Capital operates.
And finally, there are advisors that incorporate White Label software like Jemstep, Upside Advisor, Trizic, and of course, Schwab, into their firm's services to create their own, branded Robo-technology.
"White Label software is a product or service developed by one company (Provider) and re-branded and re-sold by a different company (Brander)."
Want more info about Robo-advisors, including what their AUM reach is and how best to combat it? Download our Robo Pocket Guide and learn how to use tech to your advantage.