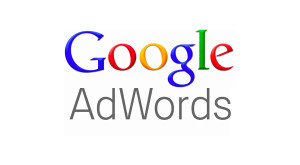 For financial advisors a Google Ad words campaign can be an important avenue to generate large potential leads and drive traffic to your website. This powerful service is not to hard to set up and can have great effect on your current business. Some basic guidelines must be implemented to have an effective Google ad words campaign, but if correctly integrated you have high potential return on investment and reach.
Step 1: Keywords
This is the core of how you are going to get potential customers to click on your advertisements. Your keywords must match what your trying to sell and accomplish. Using Googles Keywords planner you can get a much better idea of what keywords to use as well as how much they will cost you. The more popular keywords do indeed cost more per click, so its a good idea to explore for more niche options that may cost you considerably less.
Step 2: Limit the Clicks (Be Specific)
At first this may seem a bit weird that you want to limit the number of clicks on your advertisements. This is because we want only the right people to click on your ad. If you make your advertisement to broad and not specific enough, you allow for a lot people to click on your ad with no intention of actually buying anything. As stated in step 1, do you research for keywords and phrase that specifically target your market. If the industry or businesses are extremely competitive break your ad words into smaller and more segmented attributes such as a specific geographical region within a city.
Step 3: Landing Page
Landing pages are a common mistake when it comes to PPC advertisements. Having a landing page that is specifically related to your ad should be of priority. For instance, if you are selling specific financial solution and your users are clicking on your advertisement to see more, make your ad direct straight to your 'about financial services' page. These pages should compliment your ad and be call-to-action orientated.
Step 4: Semantics
By setting a daily cap you can ensure that you will not go over your budget. This means planning out a budget in advance is crucial. Do some research on things such as best times to display your advert and limit the number of clicks that the consumer has to do to buy something or gain the information necessary. Your advert should re-direct the customer to the extract page that they are looking for.
Make multiple campaigns targeting either different services or products your business offers. You would not want to make one campaign just detailing a specific product unless you wanted generate more sales for that specific product. Plan effectively so that you do not lose track of your overall goal.
Refer to your objectives of this campaign, whether that's to generate 10 leads or 300! Your campaigns should be objective driven, always looking at whether your reaching these goals.
Step 5: Measure the Success
As stated, measure the success of your campaigns, and use the tools available to you by tracking the progress of your visitors. Once the customer has clicked on your ad it is really up to your website to get the consumer to buy or take action. Test, measure, and re-adjust for the best results.
Always take a look at your ROI for the campaign. Did you generate the sales required to hit your goals?