The success of your website is measured by the number of conversions made. The more likely your website is able to turn visitors into clients, the higher your conversion rate and the greener the grass!
You are a stats-driven advisor. You care about the number of leads generated. While this is a good practice, it's also important to view other metrics on a less macro level. Getting into the nitty-gritty of things and viewing other stats such as bounce rates or top content can help present answers to the more important questions about your results.
It's not only about the numbers being presented that are essential but the reasoning behind those numbers that can truly help your business grow. Hence, why we should view our results in depth and detail rather than simply glossing over them.
Learning to analyze your website statistics and find solutions for problematic areas is sometimes tough, especially when you are not familiar with the lingo and technical jargon involved. The objective of this article is to make reading statistics a lot easier by defining exactly what's what.
Definitions
Overview/Site Usage
1. Visitors: This term is exactly what its name suggests. Visitors are people who have paid a visit to your website. A single visitor can have multiple visits.
2. Visits: This metric represents the number of times the website has been visited, without regards to repeat visitors.
3. Pageviews: The total number of pages visitors have viewed on the website.
4. Pageviews Per Visit: This is the average number of pages viewed during a single visit to the website. Repeated views of a single page are counted.
5. Average Time on Site: This is the average duration visitors spend per session which is measured in total seconds.
6. New Visits: The percentage of visits by people who have never been on the site before (aka. new comers).
7. Bounce Rate: The percentage of single-page visits, regardless of how long the visitor was on the page or how they left. Technically, it's a visit with only one interaction. Of course, you want to keep the bounce rate of your website as low as possible.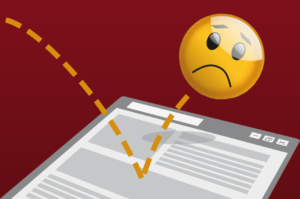 Traffic Sources
1. Direct Traffic: This is traffic that landed on your website either through bookmarks or by directly typing in the URL.
2. Search Engine Traffic: Google Analytics automatically categorizes traffic as coming from a search engine if the referring URL is from its list of known search engines and there is a search term identified in that URL. Both organic and paid search engine traffic is put into this group.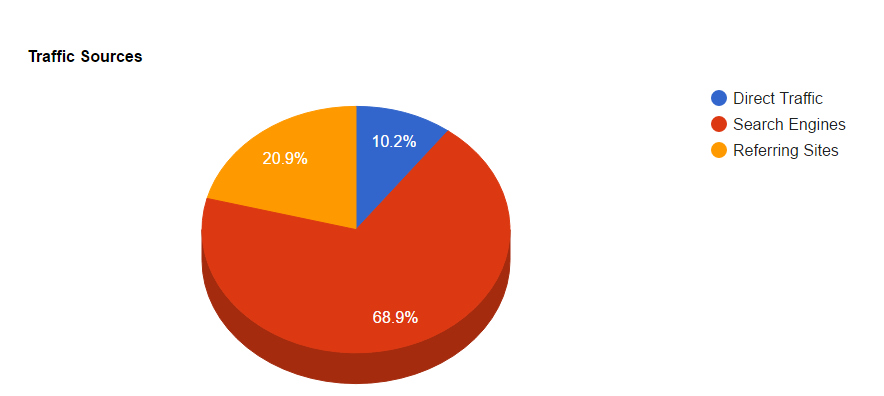 3. Referring Sites: Traffic coming onto your website as a result of someone clicking on a URL on an external site.
*Please note that these terms are associated to your AW dashboard statistics. If you would like to obtain more in-depth stats, check out our tutorial on how to integrate your website with Google Analytics!