Over the past 5 years, video has seen a dramatic increase in popularity as a marketing tool. From 2015 to 2020, marketers who report video as an important part of their strategy has increased by 14%. What's even more impressive is the amount of marketers who report positive ROI from their videos. In the same timeframe, marketers have reported 55% increase in return overall from their video marketing efforts! No wonder video marketing is skyrocketing - it works!
Two of the most common types of video that advisors make are homepage videos to introduce their team and business to prospects, and educational videos posted to their blogs to increase engagement and showcase themselves as thought leaders within the industry. Both forms of video have the ability to greatly increase your brand awareness and generate more leads for your business.
83% of video marketers say that
video has directly helped them generate leads.
Here's some inspiration to get you started. We've found four examples of video marketing by financial advisors done right!
Example #1: OnCourse Wealth Management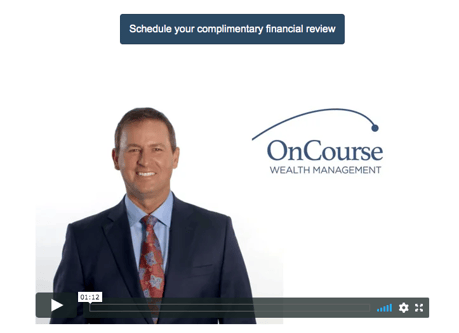 OnCourse Wealth Management is a perfect example of how including video on your homepage can create the ideal first impression! Warmly welcoming visitors to learn more about the firm, clearly communicating the organization's core values, and showcasing a bit of team personally. What makes this video so effective is that OnCourse's president, Ryan Howison, AIF shares a personal story of playing on the PGA tour for 14 years. Video has the ability to create connection with your audience that simple website copy can't replicate. Take advantage of this by sharing what makes you uniquely passionate about your business.
OnCourse WM included a CTA button directly above their video to 'schedule a complimentary financial review'. This is the perfect placement to track conversion of this video!
Example #2: Destination Wealth Management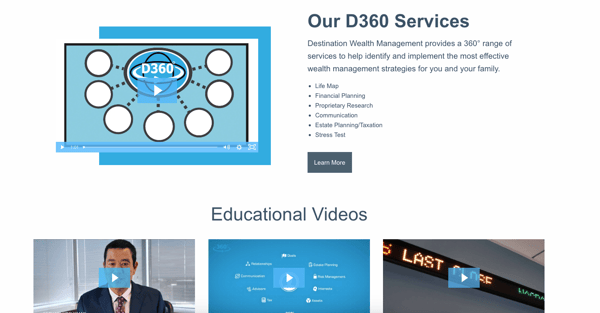 Another example of homepage video marketing done right is by Destination Wealth Management. They've taken a different approach by sharing an introduction video that outlines the value of their services while including a CTA button directly beside their video for visitors to learn more.
Whats awesome about Destination WM's homepage is that right below their introduction video, visitors can browse their library of educational videos! Educational videos are amazing for boosting engagement, increasing brand awareness, and building trust with your audience.
81% of video marketers say video has helped
increase the average time their visitors spend on page.
Many advisors drive traffic to their website by creating monthly video content to share through their social media accounts. By sharing with a larger audience online and linking back to your website, you're effectively contributing to your website's SEO (Search Engine Optimization) and increasing lead opportunities when your content is shared through social media.
Example #3: Hanson Wealth Management
You'll truly feel as though you've met Brian Hanson after watching Hanson Wealth Management's two homepage videos. Combining both a personalized introduction video with an educational video provides the best of both worlds to prospects. Visitors are able to connect on a personal level as Brian shares what inspires his business, family, and hobbies. He's also able to build rapport and trust by sharing some professional insight within the second video.
Example #4: Brook Haven Wealth Management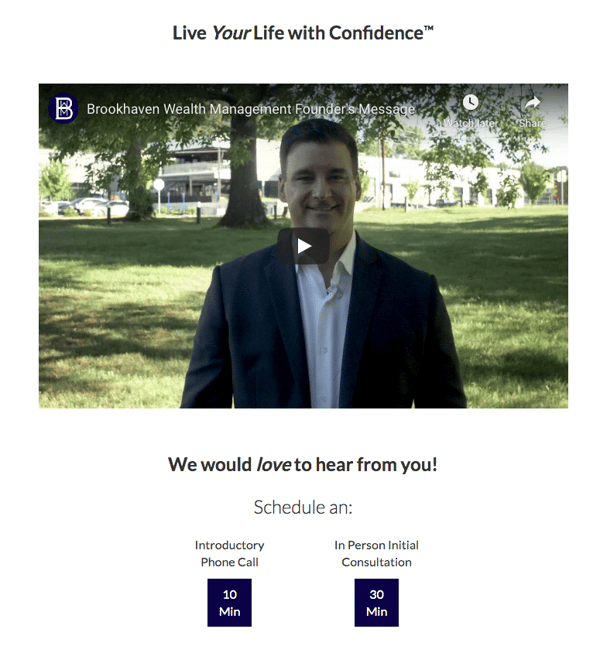 Brook Haven Wealth Management shows how you don't need a huge production to have an impactful introduction video! If your team would like to test the waters with video but you aren't quite ready to invest a lot of time and money into producing one, it's absolutely still worth it to have a simple introduction clip on your homepage. There's no question that Brook Haven WM's 50 second introduction contributes to a higher conversion rate on their page (landing pages that include video typically convert 80% higher than those without)!
Another noteworthy element of Brook Haven's homepage video is the two CTA (Calls to Action) buttons directly below giving visitors the option to either schedule an introduction or consultation call. By adding these CTA buttons directly below the video, Brook Haven is giving the ability for prospects to get in touch as easy as possible!
BONUS: Brook Haven's website uses a beautiful video banner to capture prospects attention right away! Here are Two Ways Video Banners Help Your Business.
A Few More Video Marketing Best Practices to Consider:
Ready to add video into your marketing strategy? Here are some best practices to consider before getting started:
Keep it short: Keep your videos concise, it's hard to gain your audience's attention but even harder to keep it! If you're planning to share your videos on social media (which can help drive more traffic to your website), keep it around 1-2 minutes for Facebook and LinkedIn, and no longer than 30-45 seconds for Instagram and Twitter.
Relevancy: Your video needs to be relevant to your industry and niche; don't lose sight of your objective.
Thumbnail Image: Always upload a thumbnail image for times when the your visitor's internet may be slow or the browser isn't supported.
Quality and Size: Your video should be between 3-8 MB in size to avoid long loading times and to create a more user-friendly experience. Longer loading times HURT your SEO; this point is absolutely crucial to find a balance between high-quality images and file size!
Review Your Website with a Specialist
Speak with a Specialist for FREE to review your website's performance and receive a personalized report on ways your site can convert more leads: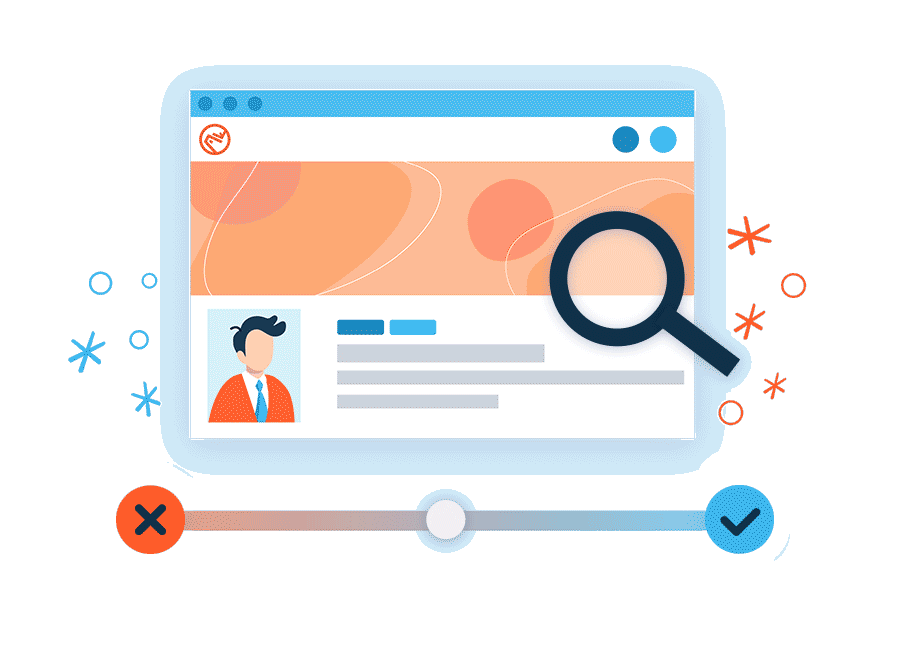 ---
WHO ARE WE?


At Advisor Websites we help financial advisors grow their business and enhance their digital marketing strategies with their own personalized website. Our platform offers a selection of effective and proven frameworks that are personalized to reflect your business and brand.
To see our platform in action today: