Convert More Leads with Video Marketing


22 Statistics That You Should Know!
Video is a tool that can help you stand out from your competition online and convert more leads by creating more engagement content on your website.
Your prospects are constantly consuming information online and it can be easy for your message to be lost in the 'noise' and the overwhelming amount of content aimed at them. More than ever audiences are turning to video, simply because it's a faster and more engaging way to consume (and communicate) information.

For financial advisors, video is primarily utilized on websites, social media, and email communication. Here are the most popular types of videos created and shared by financial advisors:

Introduction (Brand Video):

This style of video showcases your brand and company. In the case of a financial advisory firm, you'll want to focus on introducing yourself and your team, if you have one, as well as the services that you specialize in. This video is perfect for the homepage of your website or on your Bio/About page. It's a great way to show a bit of your personality and connect with the visitor on a personal level.
Demo Videos: A demo video demonstrates how a particular product or service offering works. This can be useful in explaining your approach or processes in working with your clients as a way of differentiating your service offering from another financial advisor or firm. An impressive 95% of YouTube users watch an explainer video to learn more about a product or service.
Educational/Thought Leadership Videos: Thought Leadership videos are the perfect content for sharing on social media as it positions you as a leader in your industry and a reliable source of industry information. If your followers find your insights helpful, there is a good chance they will share it with their own network.
Incorporating video within your marketing strategy can be one of the best ways to boost your online engagement and conversion. If you're not convinced enough to revise your strategy yet, here are 22 statistics to showcase the impact video can make on your business growth!
Increase Conversion
Let's get straight to the point, how can video help increase your website's conversion rates? Here are a few stats on video's ability to convert and engage your audience:

Did you know that Google owns Youtube? Adding video to your website is one of the best things you can do to help boost it within search results. Here are some figures that show just how substantial that boost can be:
We've shared a lot of metrics to showcase video's ability to affect the bottom of the marketing funnel, but the truth is that video is influential throughout the top and middle of your funnel as well. Video has superpowers when it comes to creating brand awareness and communicating the value of your brand and services:
80% of people can recall a video they've viewed in the past 30 days.
On average, a viewer can retain 95% of a message when they watch it, versus a 10% retention rate when reading.
95% of video marketers say video has helped increase user understanding of their product or service.
48% of first-time video marketers got started with video because they found it easier to convince others in the business of its value.
People are twice as likely to share video content with their friends than any other type of content.



Increase Engagement on Social Media
Remember how we said video can help increase brand awareness? Well, turns out using video on your social media channels can help maximize your efforts. Take a look:
Over 500 million (half a BILLION) people are watching video on Facebook every day.
Social video generates 12 times more shares than text and images combined.
Sixty-four percent of businesses have reposted say that a Facebook video resulted in a new customer acquisition.




Receive Higher ROI from Marketing Efforts
All marketers know how time-consuming creating content can be, and how hard it is to track the ROI (Return on Investment) of efforts made. In fact, most businesses start using video within their marketing strategy because they found video easier and more effective in communicating their brand value. Here's some consensus on the ROI of video marketing:
Want to get started now creating videos? Here is some additional resources to get you started:
Happy filming!
Review Your Website with a Specialist
Speak with a Specialist for FREE to review your website's performance and receive a personalized report on ways your site can convert more leads: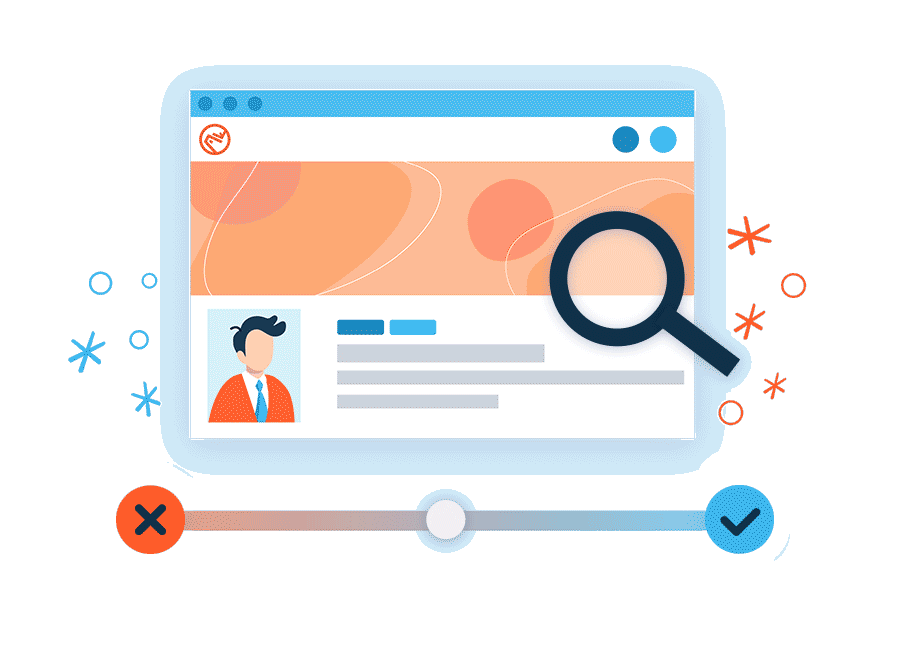 ---
WHO ARE WE?


At Advisor Websites we help financial advisors grow their business and enhance their digital marketing strategies with their own personalized website. Our platform offers a selection of effective and proven frameworks that are personalized to reflect your business and brand.
To see our platform in action today: